This year, the squeaks of sneakers on gym floors, the shriek of a whistle on the field, and shouts of encouragement from the sidelines are back, as our student athletes return to their programs at our schools across Camden. 
For Charlysse Graham, a sixth grade team lead and track coach at KIPP Lanning Square Middle, last year presented barriers to athletics. "This year, I can't wait to return to track and cross country. We have a lot of rebuilding to do with new students, but one thing I love about track is how it brings the whole community together," said Graham, who added that families would often team up to take runners to the Camden waterfront for workouts. "Track is open to anyone and we encourage all of our students to get involved this year," she said. 
When Nick Drago was hired last year as a founding athletic director at KIPP High School, he quickly got to work laying the groundwork for the new school's athletic program, as many of the school's teams were unable to practice consistently. "Last year was a whirlwind," said Drago. "My role was to implement and plan as many sports as possible and get us into the  New Jersey State Interscholastic Athletic Association (NJSIAA) so when we returned, students would have options," he said. This year, the school is developing programs for football, cheerleading, soccer, basketball, volleyball, and track. 
But for Drago, the most important thing sports offer students is a sense of belonging in their community. "When I look back on my own experiences with athletics in high school, I realize how much of an impact sports had on my confidence and academics. Some of my best memories are from playing baseball," said Drago. "Coming back to in-person school and seeing kids on the football field laughing and joking with their friends is so exciting. Students are thrilled to be back," he added. 
Cianni Green is a rising sophomore at KIPP High School and a KIPP Lanning Square Middle graduate who's ready to return to the court as a basketball player. After spending last year at a different high school in Camden, Green looks forward to "coming full circle" at KIPP High School to continue her journey.
"Sports like basketball keep me busy and help with my time management because you really have to keep to a schedule when you balance sports with homework," said Green. "I'm looking forward to getting back on the court this year, putting in the work, and getting noticed. I love that feeling when my teammates and I connect on the court, whether we're scoring or making a good pass. A well-executed play is everything," she added.
KIPP High School sophomore and athlete Mekhi Rabb-Peace will return to the football field soon, as a cornerback or a quarterback, and couldn't be happier about it. "I love everything about sports, I love teamwork and getting to know my teammates. It's a major thing to feel like the whole school is coming back together to root for us," said Rabb-Peace.
For KIPP Lanning Square Middle School eighth-grader Renate Jackson, a return to cheerleading this year means a return to a sisterhood and an opportunity to explore new sports, like volleyball. "I love the teamwork of cheerleading with my friends and how we all support one another. The whole reason to do sports is to bond with people," said Jackson, who added that she missed the company of her teammates last year and the adrenaline she experiences during competition.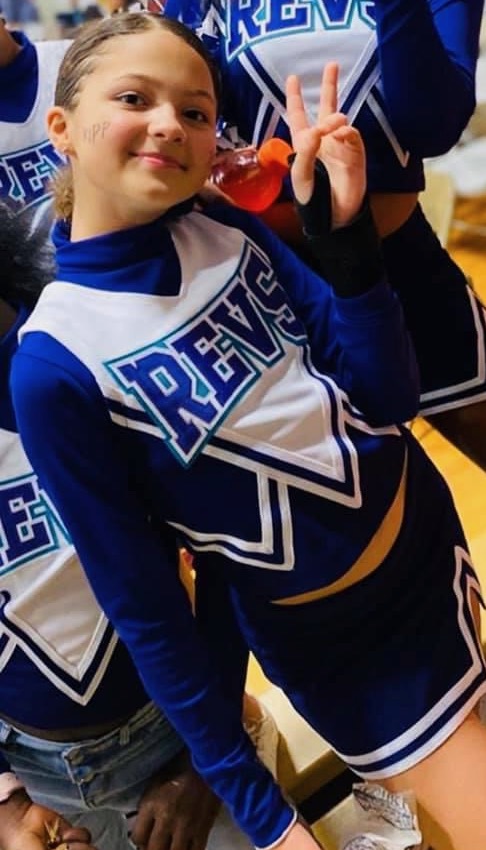 "In cheerleading you really need to pay attention to every detail while you're performing to make sure everything goes to plan. I'm really looking forward to returning to that," she said.
The following two tabs change content below.