September 15th through October 15th marks Latinx Heritage Month. Our community celebrated with everything from learning about Latinx changemakers and creating art, to hosting parades and creating vibrant hallway bulletin boards.
Throughout the month, staff reflected on their Latinx pride, and how being Latinx shaped their perspective on their work in our community.
Hear their voices below!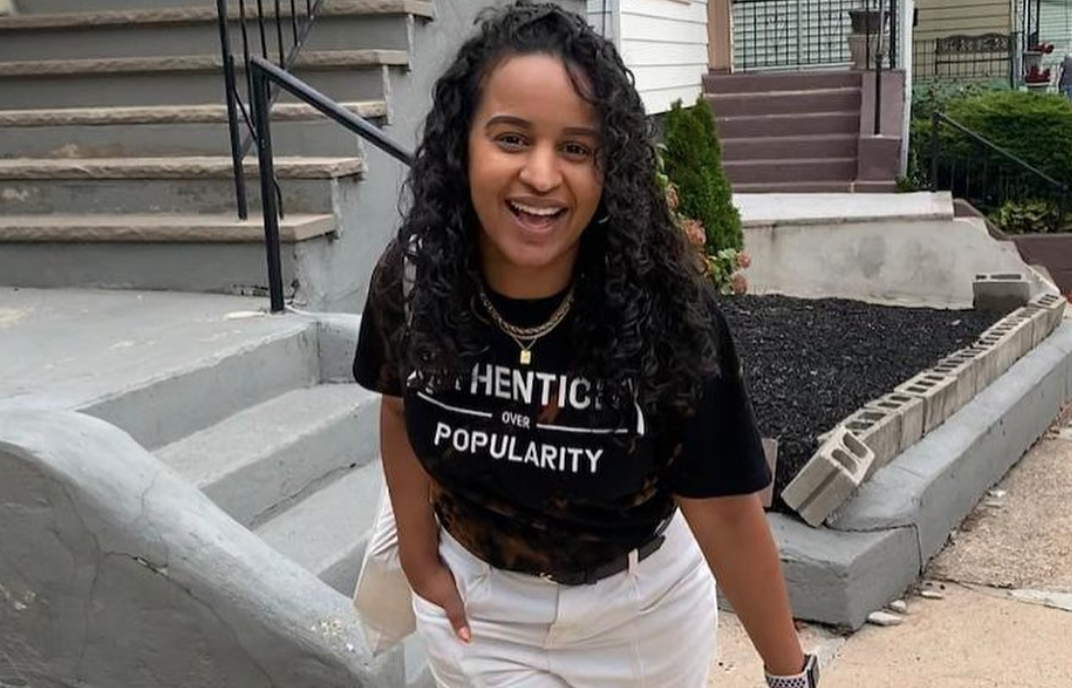 Yanibel Caraballo
Math Teacher, KIPP Newark Collegiate Academy
"Soy orgullosa de mi raices Dominican! (I am proud of my Dominican roots!). One of the things that's special about being a LatinX educator is that I am in STEM! Being a Latina in STEM, I am already defying the odds.
When I was a young girl, I was probably one of 25 students in my class to be an Afro-Latina who chose to take an AP Calculus class in high school. It was hard, it was different and uncomfortable. My parents didn't fully understand why I took this opportunity instead of choosing a more popular Co-Op opportunity where I would go to school for half the day and work for a company the other half of the day. And while I got push-back for taking a "non-paid" opportunity that looked sillier than getting eight dollars an hour, I stuck to my passions and pursued them. The infinite scholarship money, campus jobs, and opportunities that came, far outnumbered what I could have made in one semester doing Co-Op in high school.
My hope is that everyday that I show up, I will inspire the trailblazers after me and pave a way for them to enter places and rooms that are even BIGGER than I or they can even imagine. One of my favorite quotes is: "I do this for the generation behind me." So when I show up, I know that I am showing up for millions of world changers to show up for each other. For the millions of stories and opportunities that will look different, inspire and reach those that I may never have the honor to meet."
Sandra Juarez-Leyva
Teacher, KIPP Lanning Square Primary
2,645. That's how many miles my father first trekked via bus, foot, truck, then car at the age of 18 for a better life. In ways here and there, I am reminded of the struggles and hardships both my parents faced when migrating to this country from Mexico as undocumented immigrants decades ago. In them, I see individuals who are driven, resilient, and just want the best for their children. In the families of scholars that I teach in Camden, NJ, I see the same.
My parents faced many barriers years ago and unfortunately today, some of those barriers still exist. As a Latinx woman teaching at KIPP NJ, I am empowered to support my families in seeing that they do have a voice. That they do matter. That language will not be a barrier. That our school and community is a safe space.
When I reminisce about my own elementary school days, I have vivid memories of feeling alone in the education system. Family communication was only in English, some of my teachers never made an effort to find a translator or attempt speaking Spanish to my parents. I grew up feeling ashamed at times of my background and afraid to speak Spanish in school. No child should ever feel that way. As a role model for my students, I want them to see the beauty in their identities. My hope is that 24 years from now, when my scholars are reminiscing about their elementary school days, they will have vivid memories that make them feel proud to be part of the Latinx community.
The following two tabs change content below.