Since we opened our first middle school, KIPP TEAM Academy, in Newark's South Ward twenty years ago in 2002, KIPP New Jersey's mission has been to support every student's journey to college and a choice-filled life. 
Our core values—as defined by our Heartbeat Statement—guide that mission. Four overarching premises are foundational to this Heartbeat: Our community shares a deep belief that students should run to school and be prepared to change the world. Promises we make to children are sacred. Together we know that outstanding teammates (staff!) are crucial in delivering on those promises.  

We literally strive to build the most kid-focused schools on earth, driven by an unrelenting focus on equity. We lead with a commitment to create schools where kids explore their identities, develop an ability to excel in college, and cultivate their desire to become socially conscious change agents. Leadership at every level of our organization is in service of our students' individual and collective futures as leaders in their chosen fields. Our goal is that 100% of our Heartbeat needs to live 100% of the time for 100% of our students.   
We spoke with leaders and teachers (some of them alumni of our schools) throughout our organization to learn more about how they're engaging in reflection and action as they seek to create more equitable schools that support the success of every child.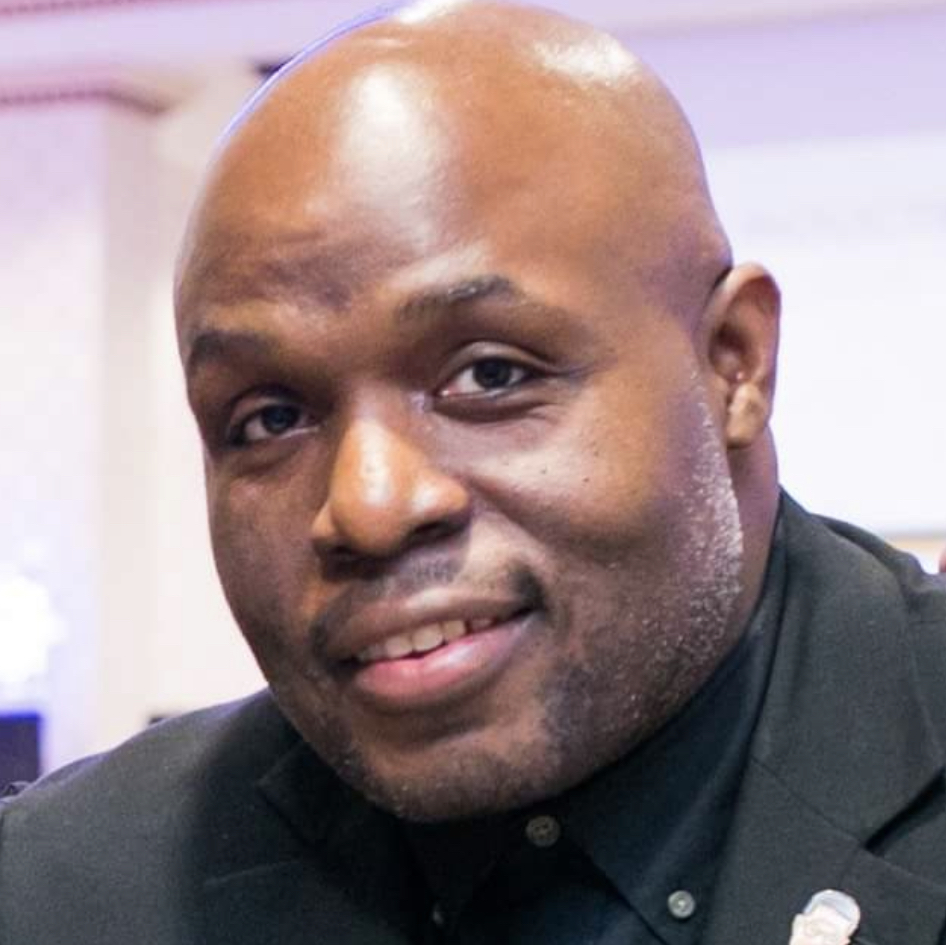 Shawadeim Reagans
Chief Equity Strategist, KIPP New Jersey
Every five years, KIPP New Jersey develops a strategic plan that establishes goals that will guide our priorities and support our students in the coming years. As we've refined our 2025 Strategic Plan outlining those goals, we've done that in recognition of the fact that equity is not one component of the work—it is the work. We've renamed it our Equity Strategy to reflect this shift.  All strategic initiatives, priorities, and goals will be in service of more equitable outcomes for all TEAMmates, students, families, and the communities we are in partnership with. 
When we look across our whole organization to define equity, we believe it looks like offering a consistent experience for all students and their families, at all grade levels, all schools, and in all cities. In practice, this looks like gathering data across all of our schools so we can evaluate the experiences of students, staff, and families and identify gaps and areas for improvement. We're developing a school-health dashboard to capture not just student academic data, but also as a way to measure all of the other important components of a school's culture that supports community, personal growth, and achievement across all student demographic groups.  
When it comes to our staff, Race, Equity and Inclusion development for all TEAMmates as individuals and collective will continue.  Across our schools and at our central office, we've committed to providing space for deep reflection as a way to continue to grow our own awareness and consciousness.  Our daily decisions impact the experience of others, so consistent community building and ongoing development is key in order to create a truly inclusive culture for ourselves and for our students.
Additionally, we're making an effort to source demographic data from all employees to ensure we are able to ask, answer and analyze talent trends on an ongoing basis. It will also help us better understand where we stand in terms of our recruitment, promotion and retention efforts as an organization.
It's important that we revisit this plan frequently, because we recognize that just like our practices in 2005 couldn't accurately reflect our equity work in 2021, what's equitable in 2025 might not be equitable in 2035. Since equity is our work, we have to have the awareness and consciousness to be responsive to the experience of our students.  What inspires me as we engage in this work is both the growing number of alumni who have joined our staff as well as our many talented teachers and leaders who continue to raise the bar and improve outcomes for children. Ultimately, we want every student to be equipped with the skills they need to make an impact on the world and give back to their communities.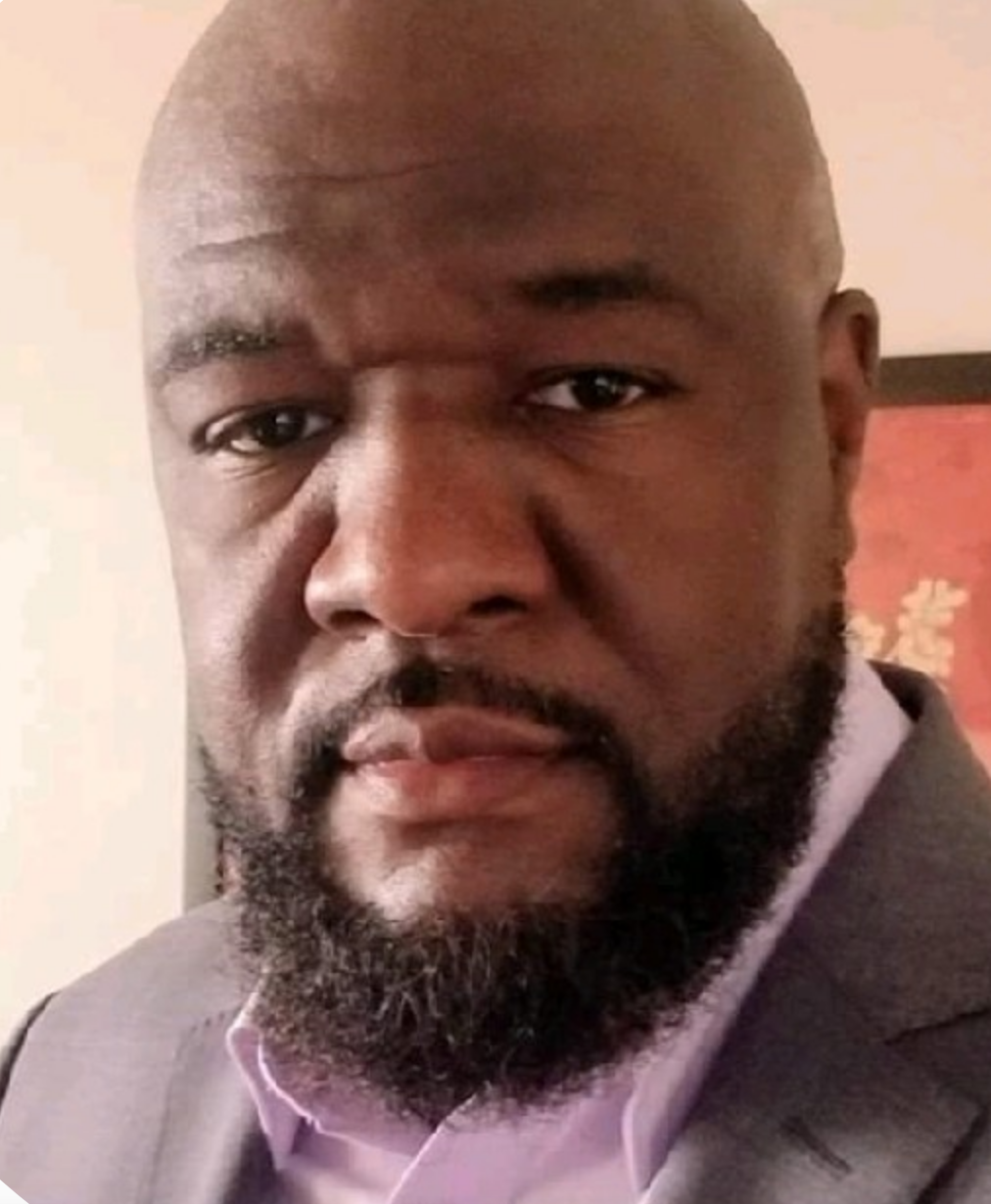 Kyle Newsome
School Leader in Residence, KIPP Rise Academy Newark 
I've worked for KIPP New Jersey for the past eleven years and while creating equitable outcomes for kids has always been a part of our work, in 2018, we realized that we needed to bake equity into the fabric at KIPP Rise Academy to make sure all students were receiving the same quality of education and had the same access to opportunities. 
The biggest change we made that year was creating touchpoints for conversations about equitable practices and self-reflection. That meant that just like we made time for setting academic achievement goals for our classrooms and professional development, we needed to prioritize making space to discuss inequities within our region and more specifically on our school campus as well. We hosted about eight gatherings that first year for teachers that were clearly centered on equity and identity work. In the past year, that work has continued and we've done deeper dives for staff to help us all understand the different identities and assumptions we bring with us to the classroom. These areas impact our students in many ways, and as educators, we need to bring them to the surface. 
Another thing we've identified as a priority is community voice. This is an area of growth for our school. Last year, during the pandemic, we hosted two family panels to understand the needs of our families and how we could better address those needs. Some of the changes we implemented based on that feedback was creating a parent satisfaction survey for families of students with special needs and re-examining our school library and getting rid of books that may have explicitly or implicitly promoted white supremacy culture.  We have also updated some of our food vendors to support local African American businesses. It's important to us to create a culture of partnership with families and our communities, and we look forward to continuing that work.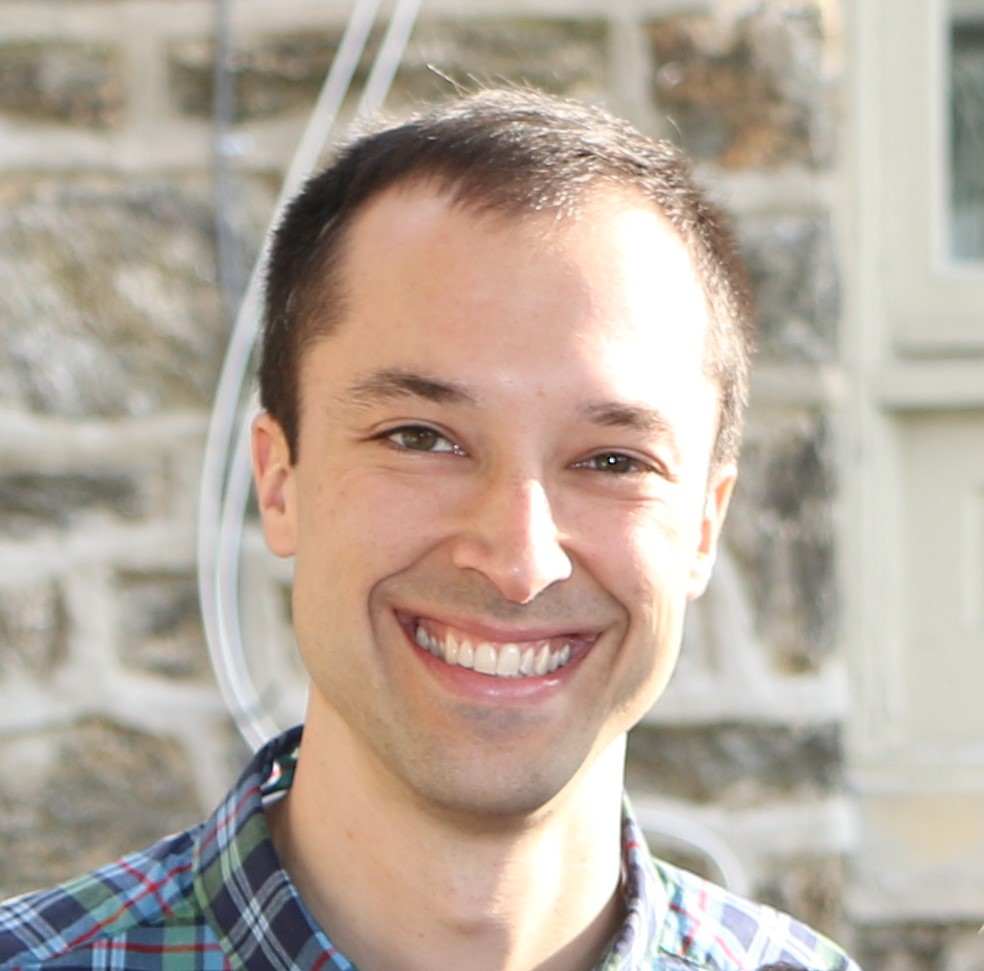 Joe Hejlek
Director of Community Engagement, KIPP Cooper Norcross Academy
Since we founded KIPP Cooper Norcross Academy in 2014, so much of our work has centered around increasing equity through removing barriers to student learning and forging longstanding partnerships within the Camden community. 
We believe that when you provide students with services that support their wellbeing, and combine that with an excellent education, the result is more than the sum of its parts; it's a multiplier effect for kids. That's why, over the years, we have opened school-based health and dental services, provided extensive after-school and summer programming, served dinner to students who stayed after school, and leveraged our Family Support team to support families in need. Over the past year and a half, the importance of these services in our school community has only expanded further. 
Looking ahead to the coming year, we are expanding this longstanding commitment to creating more equitable opportunities for our students and supporting the community. Many families may have deferred medical care for the past year as they quarantined, and we're ready to support those students in our school-based health clinic. We're working with a citywide network of partners to create a future in which every Camden family has enough food to eat. We're also planning to increase the amount of purchasing we do from local businesses in order to ensure our dollars stay in the Camden community, creating ripple effects that benefit everyone in our community.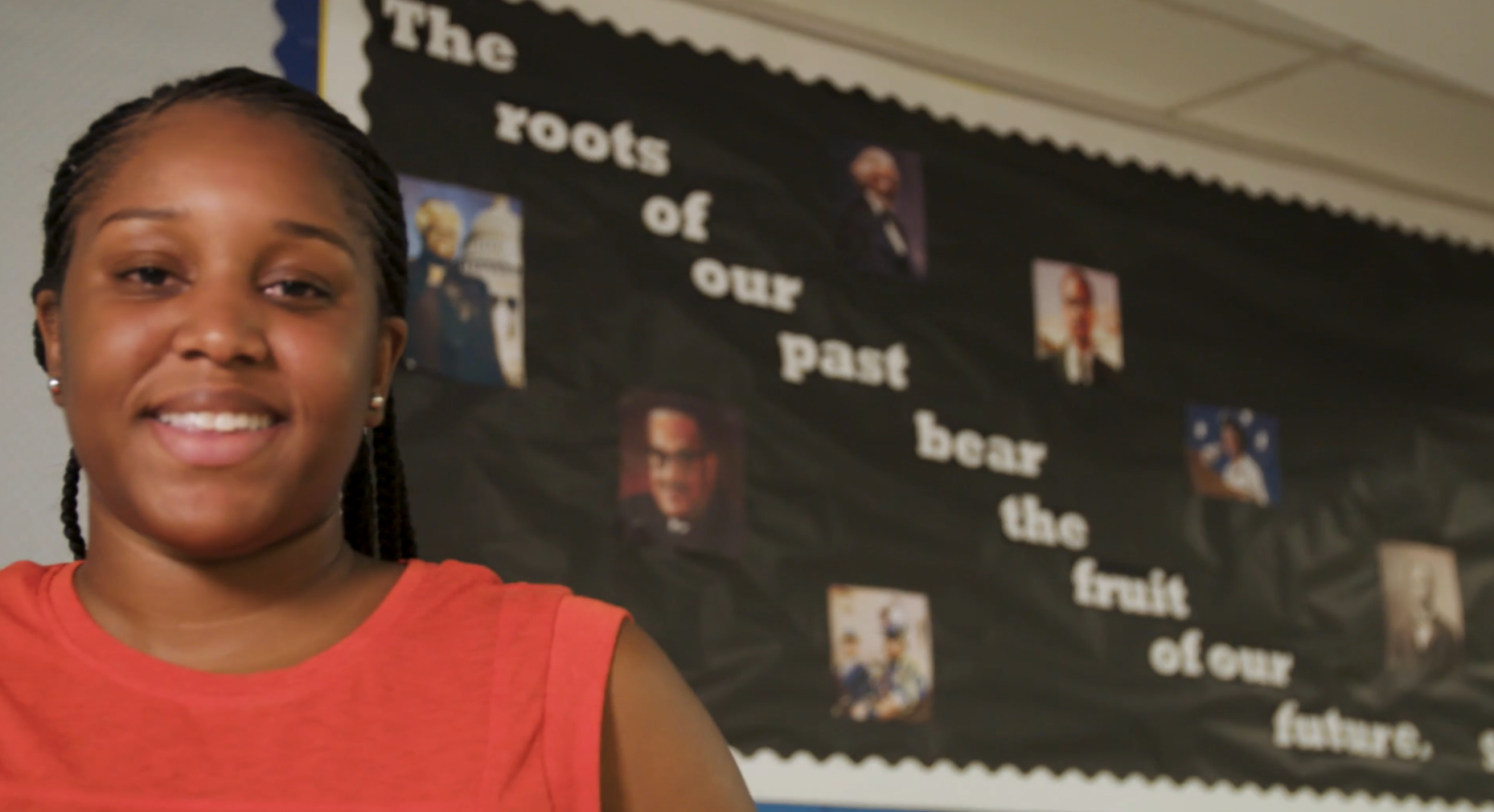 Tiandra Kimbrough
Assistant School Leader
KIPP Newark Community Prep
As a KIPP New Jersey alumnus and current assistant school leader, it's important to me that the next generation of KIPP students have an equitable experience in our classrooms. When I was part of the founding class at KIPP TEAM Academy in 2002, I had the great Ryan Hill and Shawadeim Reagans as math teachers. Today, as a leader, I want students at KIPP Newark Community Prep to have the same positive and affirming experience. My goal is to remain kid-focused and be mindful of how my practice impacts students.
I'm always asking myself, "If I was a student here, would I be engaged in this classroom?" When I look at texts our students might read, I'm looking at them with a lens of whether or not students can really relate to those texts and their characters. Our school also realized that when we offer tutoring sessions for students, something as seemingly small as how we name that session might impact whether students take advantage of additional support. For example, we re-named our tutoring sessions 'LitLounge,' 'Math Lab,' and 'Math After Dark' and found attendance increased. In middle school, students being able to advocate for the help they need is so important to achieving their goals, and we don't want to unintentionally discourage that. The lens we're taking is that equity is not an additional thing we do, it's central to everything we do every day as we seek to build a high-quality learning experience for kids. 
This also extends to our leadership training. This summer, every leader participated in a training where we had honest, open discussions about topics like how implicit biases can impact the kind of coaching we provide to our teachers, and by extension, the experience of our students. As a leader, my goal is to partner with teachers to make sure that they have the support they need to bring their best selves and whole selves to the classroom as they help their students grow as learners. If a teacher is struggling, that will impact our ability to provide students with a high-quality education and that means we're not achieving equity.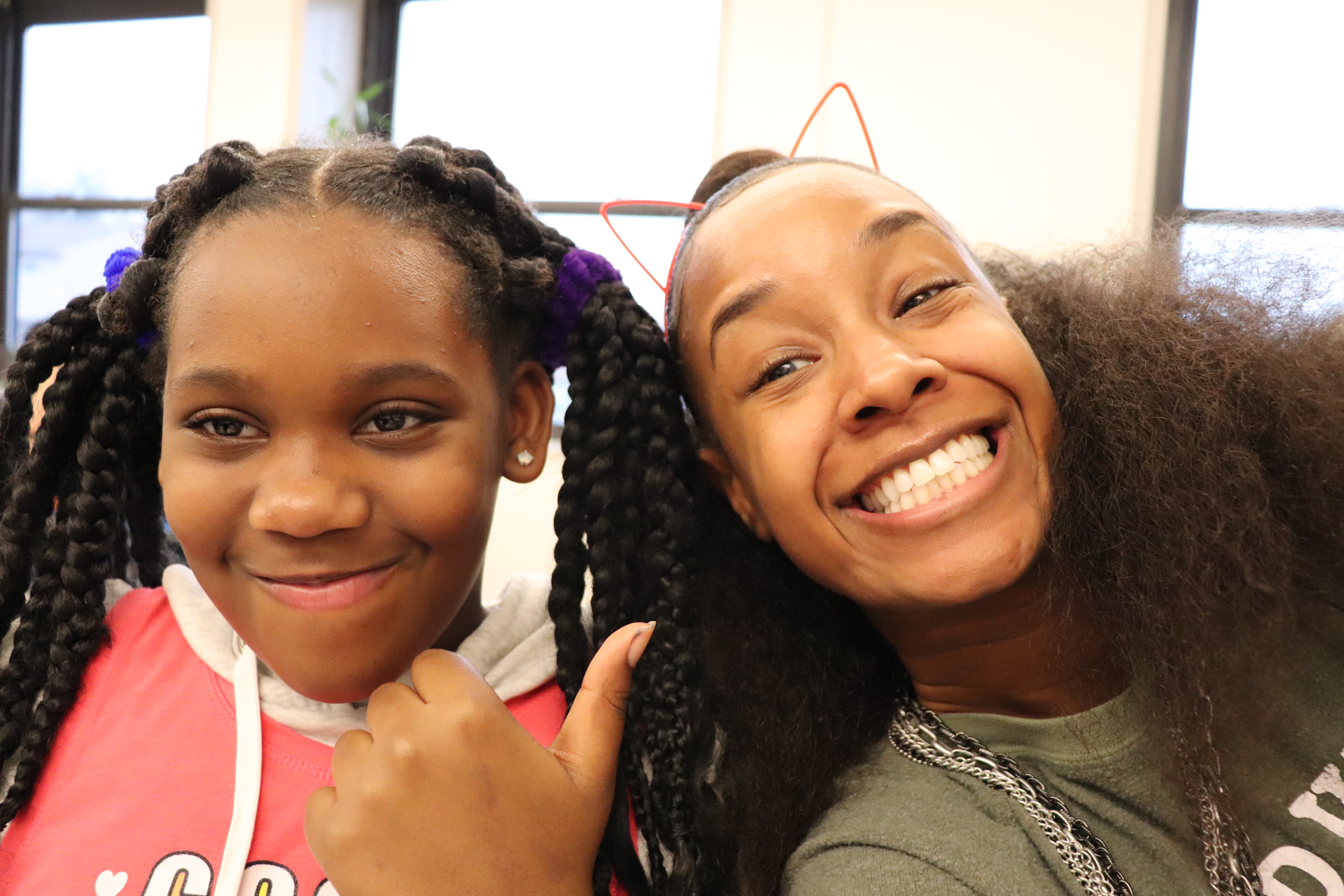 Brandi Williams
Assistant Principal
KIPP High School Camden 
As a new leader at KIPP High School and former teacher leader at KIPP Whittier Middle, my focus is on creating a space where students and teachers can bring their whole selves to the classroom. In practice, this looks like building a talent pipeline that brings more representation to our classrooms and school leadership teams. I believe that when students have role models that share their experiences and look like them, that can have a tremendous impact on kids' learning. 
Part of this work has included thinking about the impact of our leaders' identity markers on the folks they are supporting. Our unconscious biases impact, positively and negatively, the folks we are coaching.  We must be mindful of the repercussions of our coaching.
I am always reflecting on the impact of my words and actions on TEAMmates I support. A thinking trap I fell into as a teacher was overthinking interactions with leaders who were supporting me. Schools with diverse leaders and staff allow for folks to spend more time planning and creating equitable classrooms, and this creates space for teachers to feel understood. This has a ripple effect on students because understood teachers take more time to understand their students.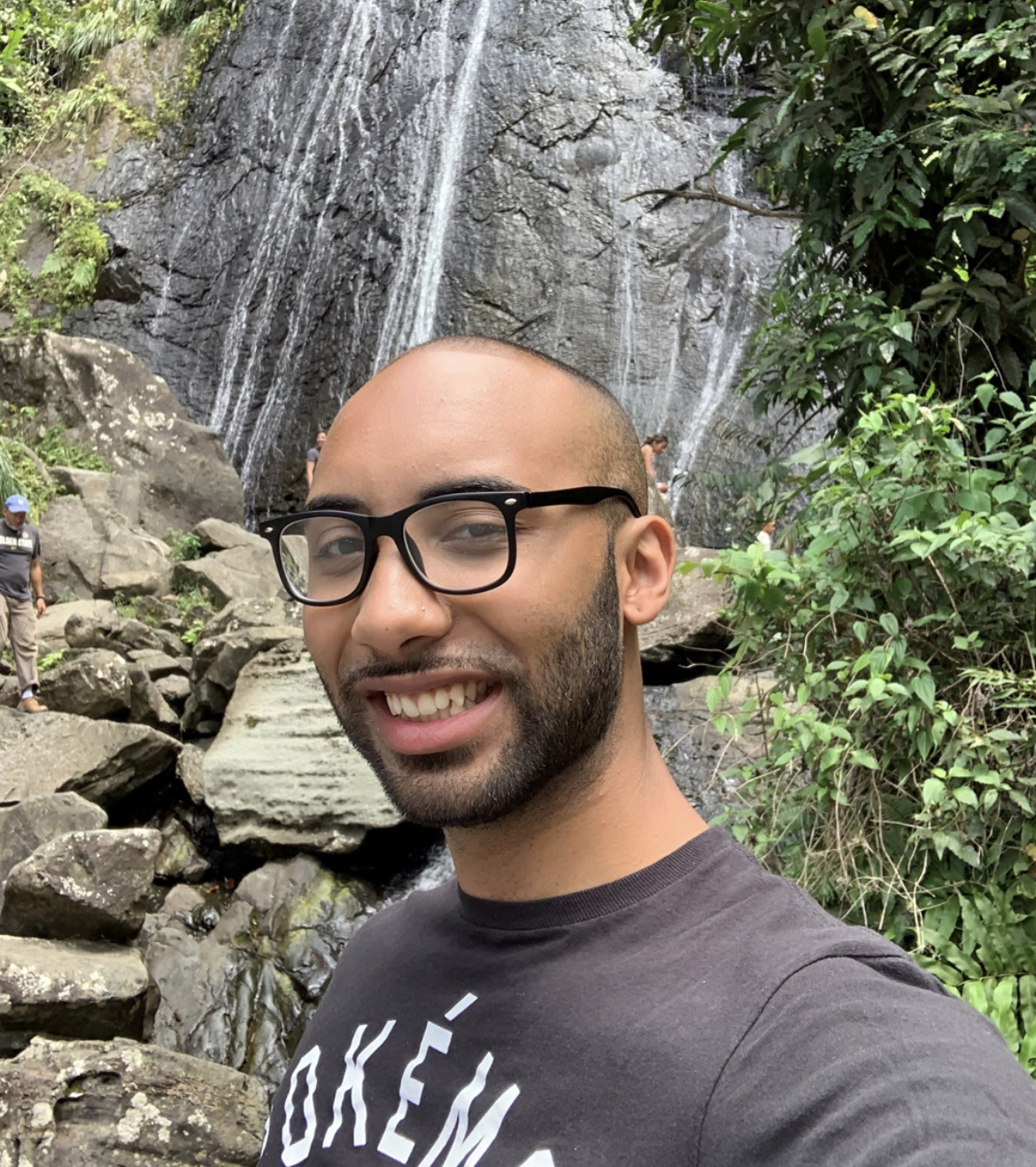 Anthony Perdue
History Teacher
KIPP Newark Collegiate Academy
I graduated from KIPP TEAM Academy in 2010, so I've been able to see our organization evolve over time and head in a more inclusive direction. I remember that during my middle school experience, race and racism were discussed transparently and openly in the classroom, but unfortunately, at the time, people using homophobic or sexist language wasn't uncommon.
Even though we're still improving in so many ways, it's inspiring to see where we are over a decade later. In professional development, our team had always discussed race and equity as being central to our work, but starting last year, those conversations shifted to become more inclusive of how other identities like ability or disability, age, and sexuality can intersect with race to create unique challenges and experiences for students and teachers. Together, we read books like Whistling Vivaldi by Claude M. Steele and How to Be an Anti-Racist by Ibram X. Kendi that prompted conversations about how racial and gender stereotypes impact student learning and growth.
I take this approach from our professional development sessions into my history classroom. My goal is to see my students for their whole humanity. I do that by listening to them, always. This approach helps guide lessons that center their experience and identities, whether that's inviting students to wear pronoun badges or ensuring that our history curriculum reflects voices that have historically been marginalized. We don't lower the bar for rigor, but instead we seek rich content and texts that are culturally relevant to students. My goal is to create classrooms where students feel seen, and a big part of that is knowing who my students are and what motivates them. If I don't know who they are, I can't push them to reach their full potential.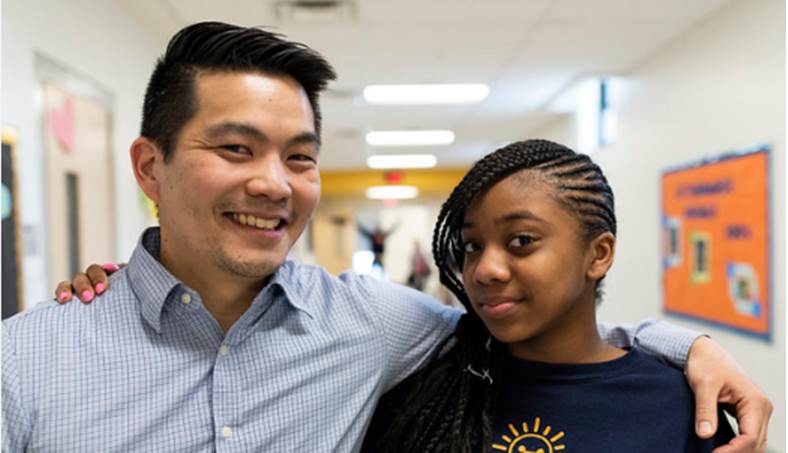 Marc Tan
Assistant Principal
KIPP Whittier Middle 
Over the past year and a half, our team at KIPP Whittier Middle has been shifting our classroom and educator development practices to ensure a more equitable experience for our students and staff. Equity has always been central to our work, but we've been even more intentional in this work recently. Improving our practices is an ongoing journey. When we started engaging in this work more seriously last year, we realized that our school leadership in Camden was not entirely reflective of the racial demographics of our students and community. 
When I thought about what I could do within my role to shift this, I realized that as a leader I needed to do a better job of building in time during my conversations with staff to learn exactly what their career aspirations were and engage in deeper discussion about what competencies they would need to develop to become instructional leads, grade team leads, or school leaders. 
At its heart, equity work is our work. We want our students to be prepared to impact the world around them and have access to the kind of opportunities that will lead to that outcome. Equity is all about access. In order to create access and opportunities for our students, we need to know our students deeply and understand their motivations and aspirations. We're setting aside space for that future planning in school. In the past, we've focused more on college degrees, but we want kids to be equipped to become their best selves, no matter what path they choose.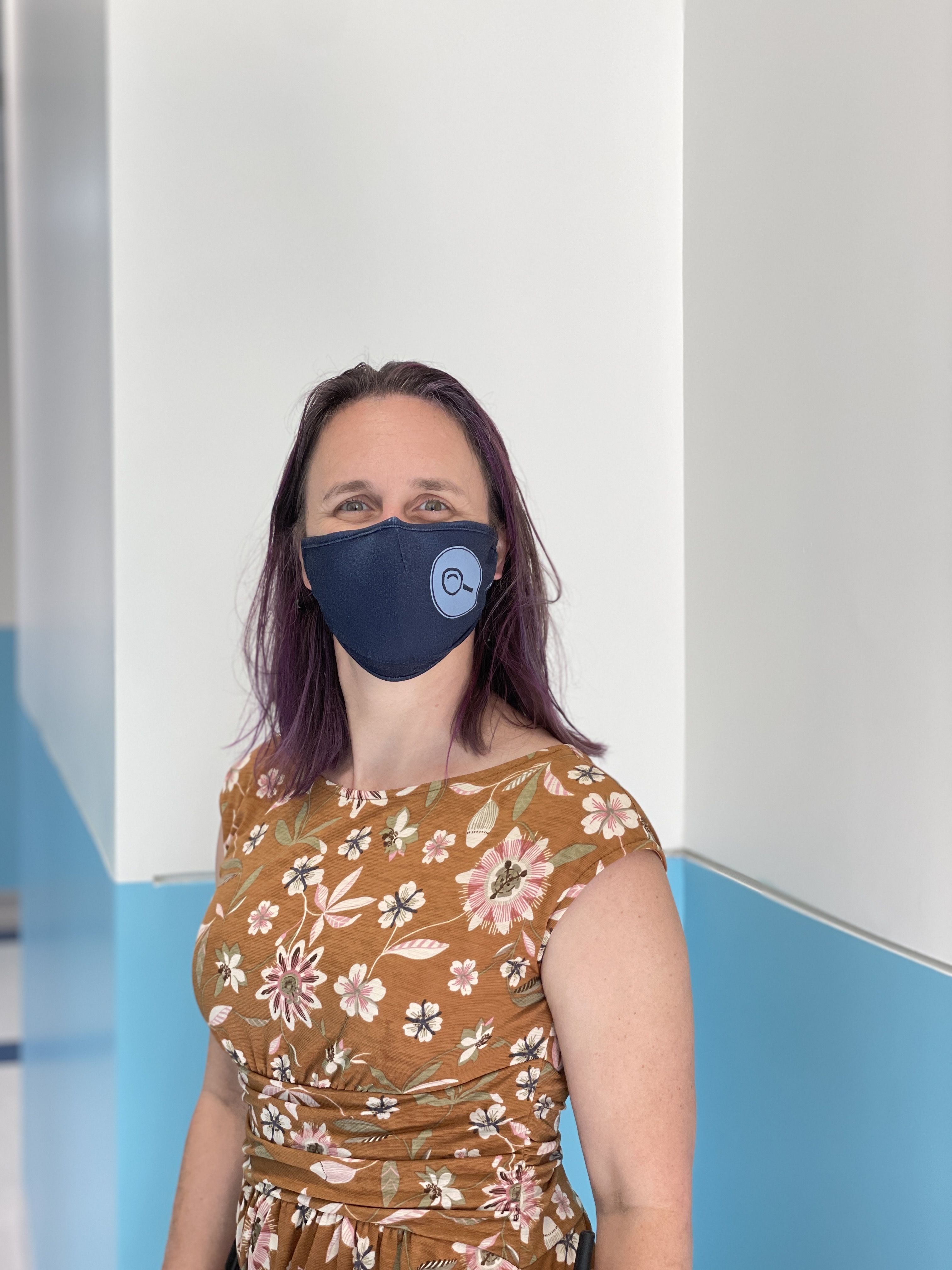 Rebecca Fletcher
Director of School Operation, KIPP Seek Academy
My responsibility as a director of school operations is to make sure kids have what they need to learn and teachers have what they need to teach. Showing up for that work with an equity mindset and attitude that is open to growth is so important to me. I believe that it's my job to create an equitable environment where staff can bring their full selves to their work. Last year, I engaged in an authentic leadership training session that gave me specific tools I could apply to my role. Things like being mindful of every single person's voice mattering, staying curious as I seek to understand staff's perspective on their work, and creating a space where people feel comfortable pushing back and feeling heard. 
I also apply this lens as our school community builds relationships with our families. One of the silver linings of the pandemic was creating more opportunities to create a two-way dialogue for families. I'm hosting weekly Zoom office hours with our families and they've been an excellent way to connect with families and incorporate feedback into our practices. It requires vulnerability from me as a leader, and that can be hard, but we're always trying to improve our practices and I'm committed to listening to our community to find out how to do that.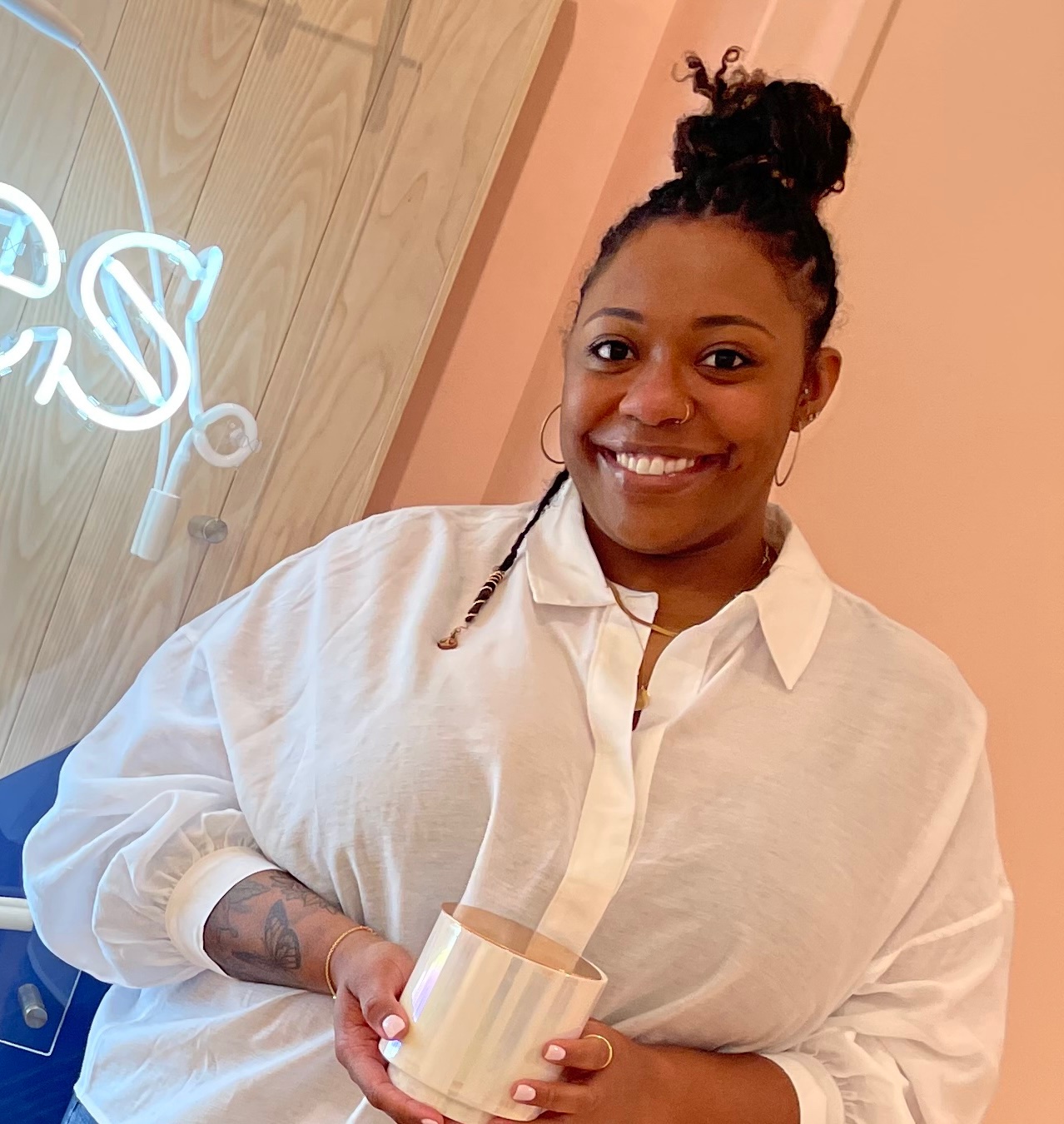 Rameerah Anderson
Assistant School Leader
KIPP Lanning Square Primary 
WhenI think about equity and how it shows up in my work, it's important for us as leaders to remember that we're trying to implement equitable, consistent practices across all of our schools in Camden, not just at KIPP Lanning Square Primary.  
At KLSP, our equity work began more seriously four years ago when we implemented affinity groups for our staff. These groups created spaces for our staff to reflect on their own biases and assumptions in smaller groups, and be in tune with how aspects of their identity could find their way into our work. These groups became part of our community and today, we meet quarterly to engage in different topics of discussion that arise out of our work. 
Going into this school year, we've also been re-examining some practices, particularly around how we support students who struggle behaviorally. Previously, students who were disruptive missed recess and instead spent time in reflection with a school leader. Now, we recognize that this approach might further isolate the student and not actually help resolve the original conflict. It also doesn't help the student reflect with the teacher or peers where the conflict began, which is a more productive approach. Our new practice involves more two-way dialogue between the student and their teachers or peers that allow for restorative conversation where teachers take time to value the student's voice and vice versa. Our goal is that teachers really own these conversations and leaders support them. We're not perfect yet, it's an evolving process, but so far, we've seen this shift have a large impact on our students.
The following two tabs change content below.