Every day, teammates in our Teacher in Residence (TiR) program support the needs of students across our schools across Newark and Camden. Paired with a co-teacher and a coach and offered a pathway to teacher certification, our TiRs have the opportunity to hone their teaching skills and gain confidence in the classroom. Our TiRs come from a variety of professional backgrounds, from STEM fields to early childhood education!
We invite you to step inside the day of Taylor Thomas, a former pharmacy technician and current TiR at KIPP Lanning Square Middle in Camden!
Interested in learning more about our TiR Program? Head here.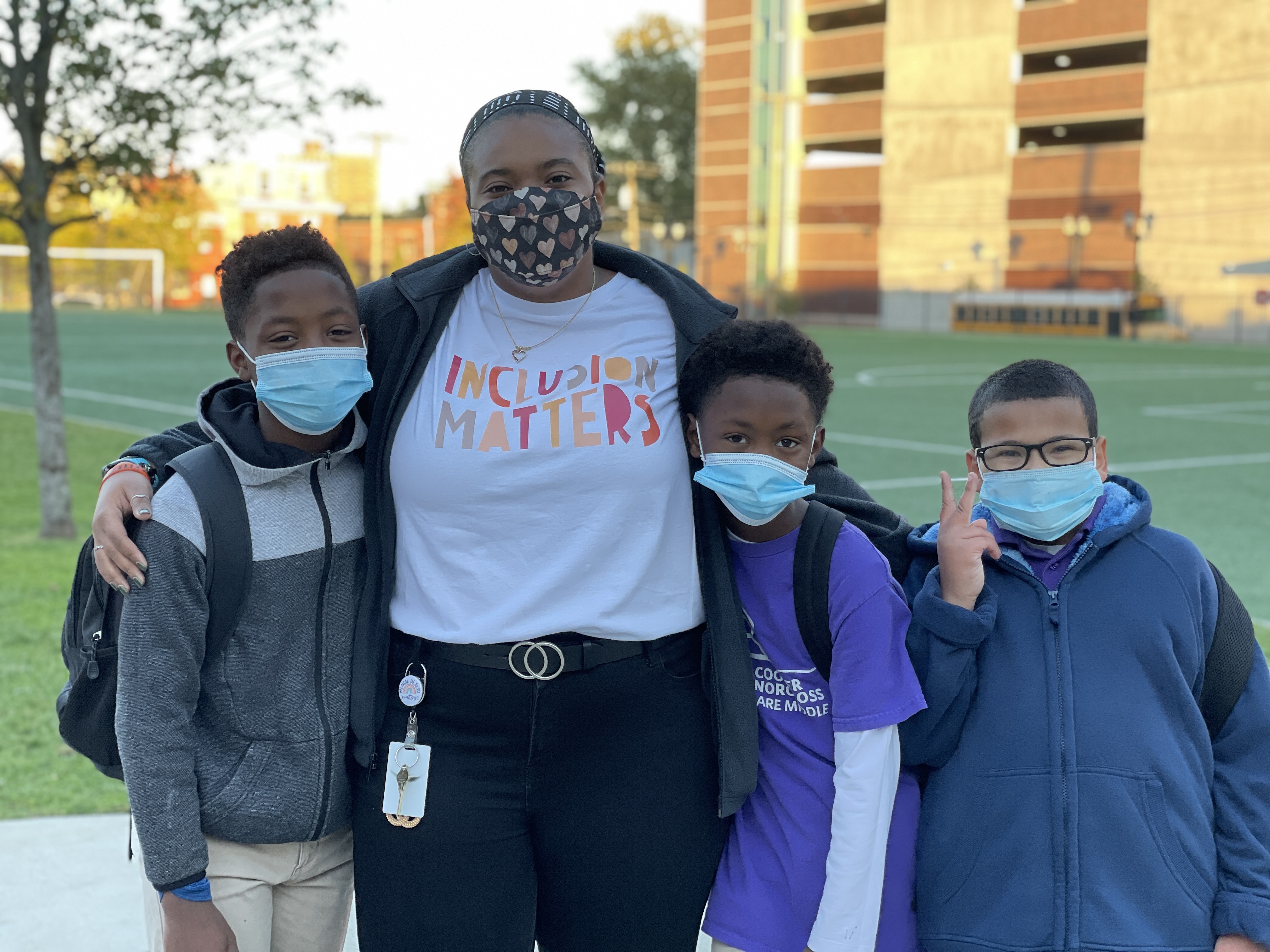 First up: I start off my day bright and early to greet our scholars that arrive early off the buses. I usually hang out with them on the playground if the weather is nice. This is a good time to check in with students and see how they are doing as they start their day. We want to make sure they get started on the right foot! I've loved building relationships with them as we start the year together.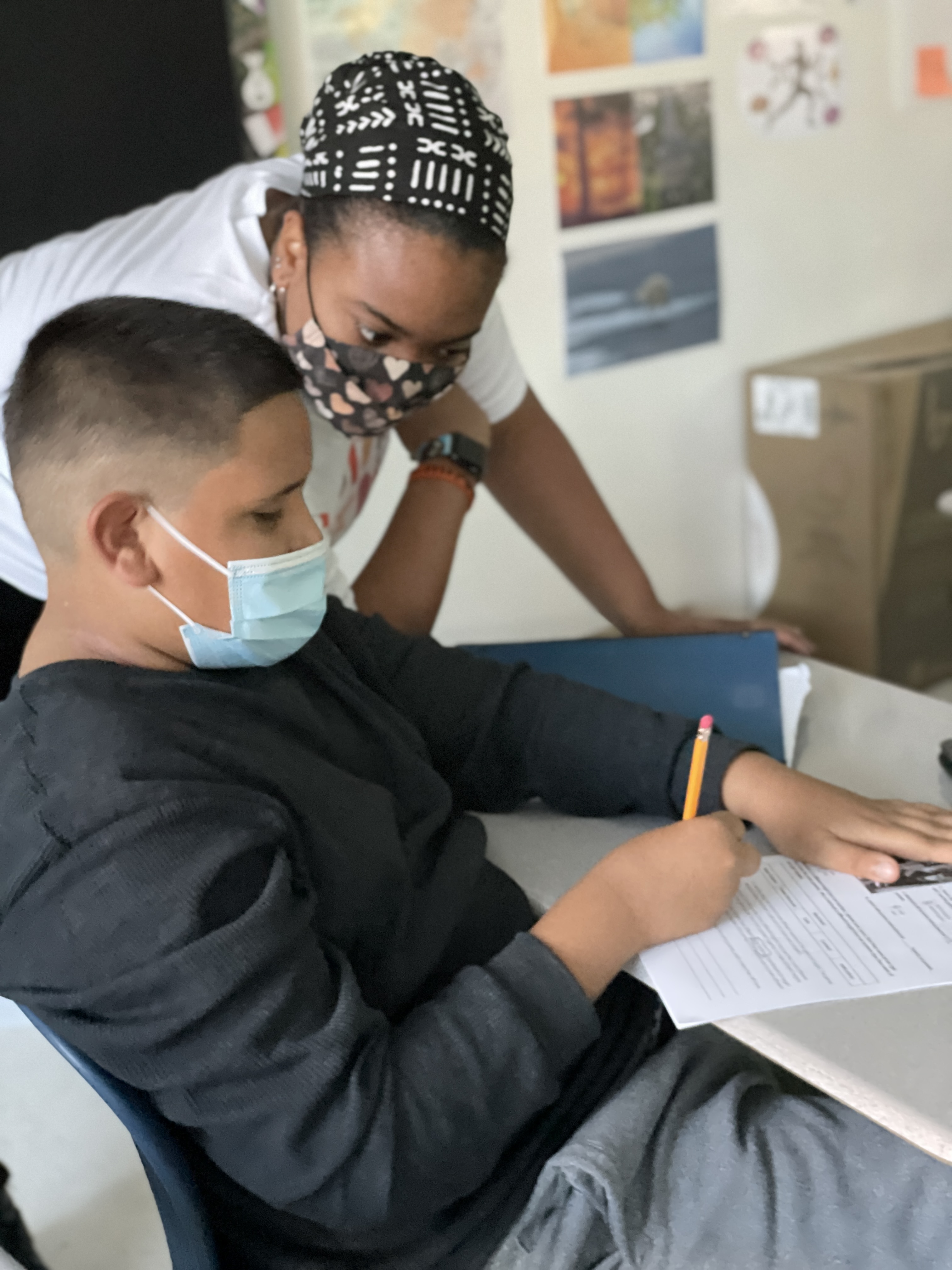 After a check in for homeroom, it's time for my first class of the day! I work with my co-teacher Charlysse Graham and we teach science to four classes a day. I've been a huge science nerd for as long as I can remember. I graduated from Alvernia University with a bachelor's degree in biology and was a pharmacy technician before I became a teacher. I love inspiring students to learn about how science is part of their everyday life and I hope to be a role model for them!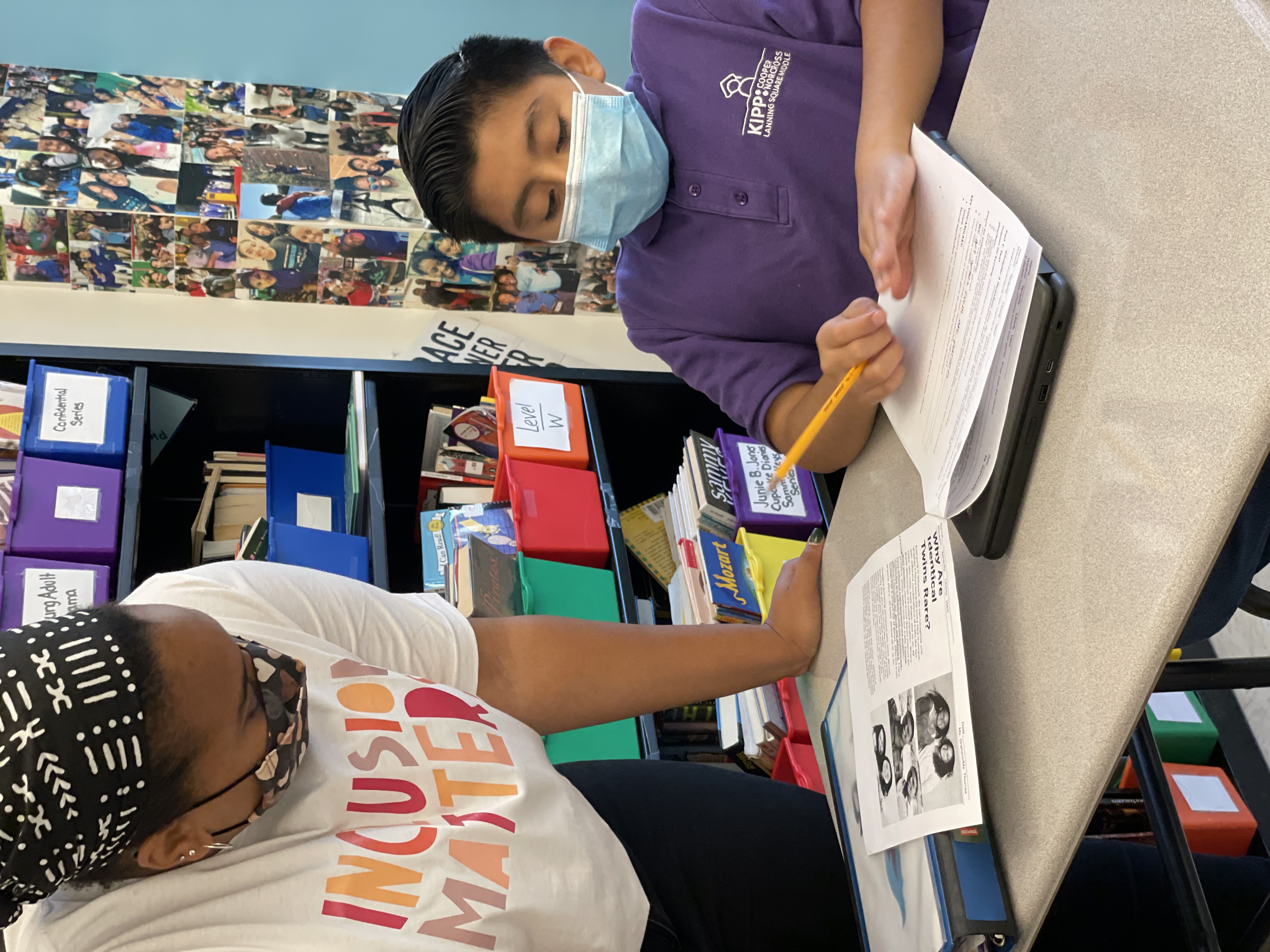 Today, we're studying genetics! Students in Wisdom (our class cohorts each have different names for school spirit!) are learning about the relationship between genes, proteins and expressed traits. It's a vocabulary-heavy unit so our students are learning lots of new words! We're encouraging them to annotate passages as they read and flag words they don't know.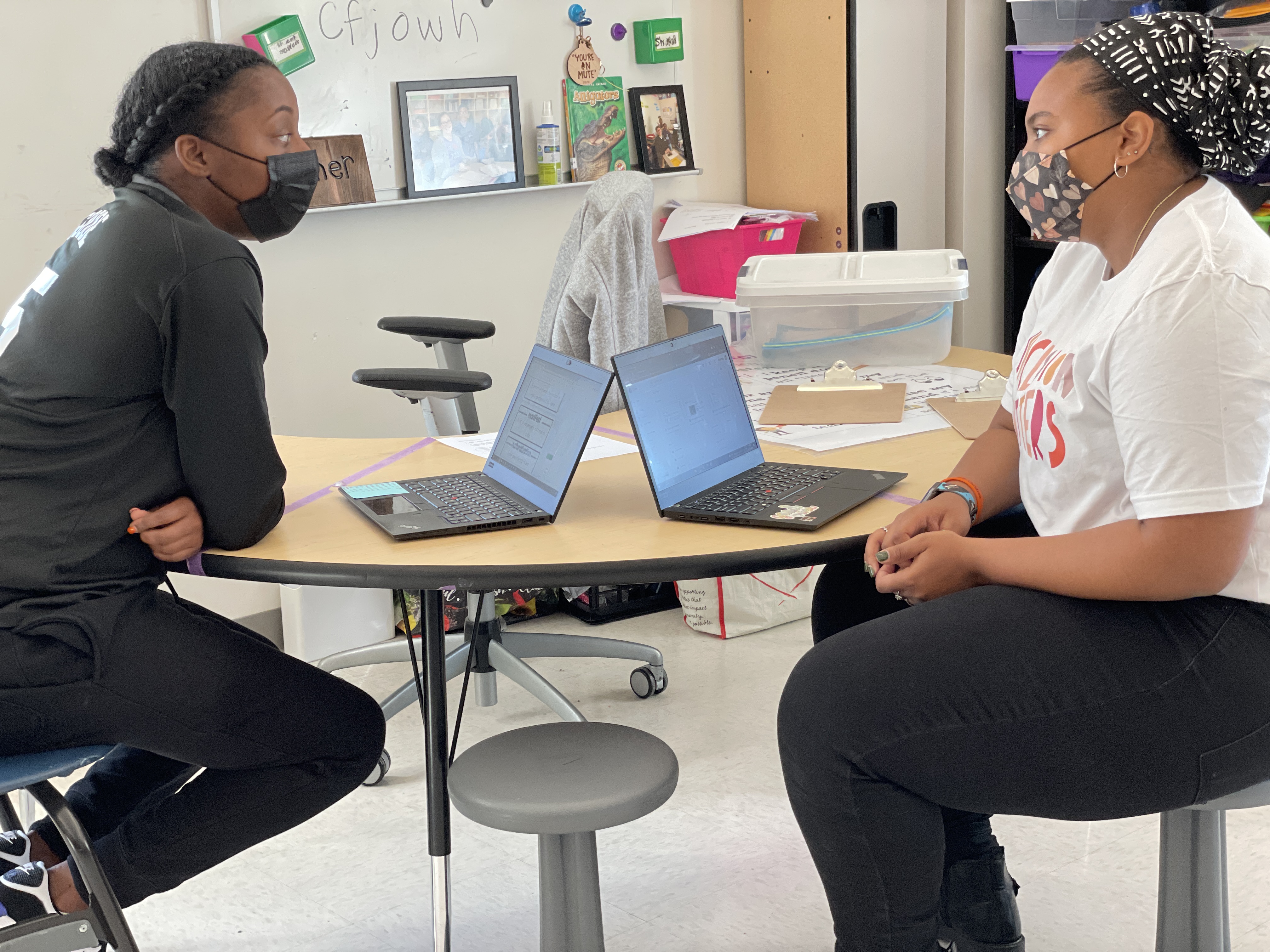 Next, I have a check-in with my coach, India Goode to discuss upcoming classroom observations. One thing I've enjoyed about working here is how willing everyone is to support one another. As a career-changer in their first year in the classroom, that supports means a lot. If I have a question, I know I can find someone willing to answer it. I've grown so much since I started just a few months ago, particularly in giving directions to students and setting and enforcing expectations.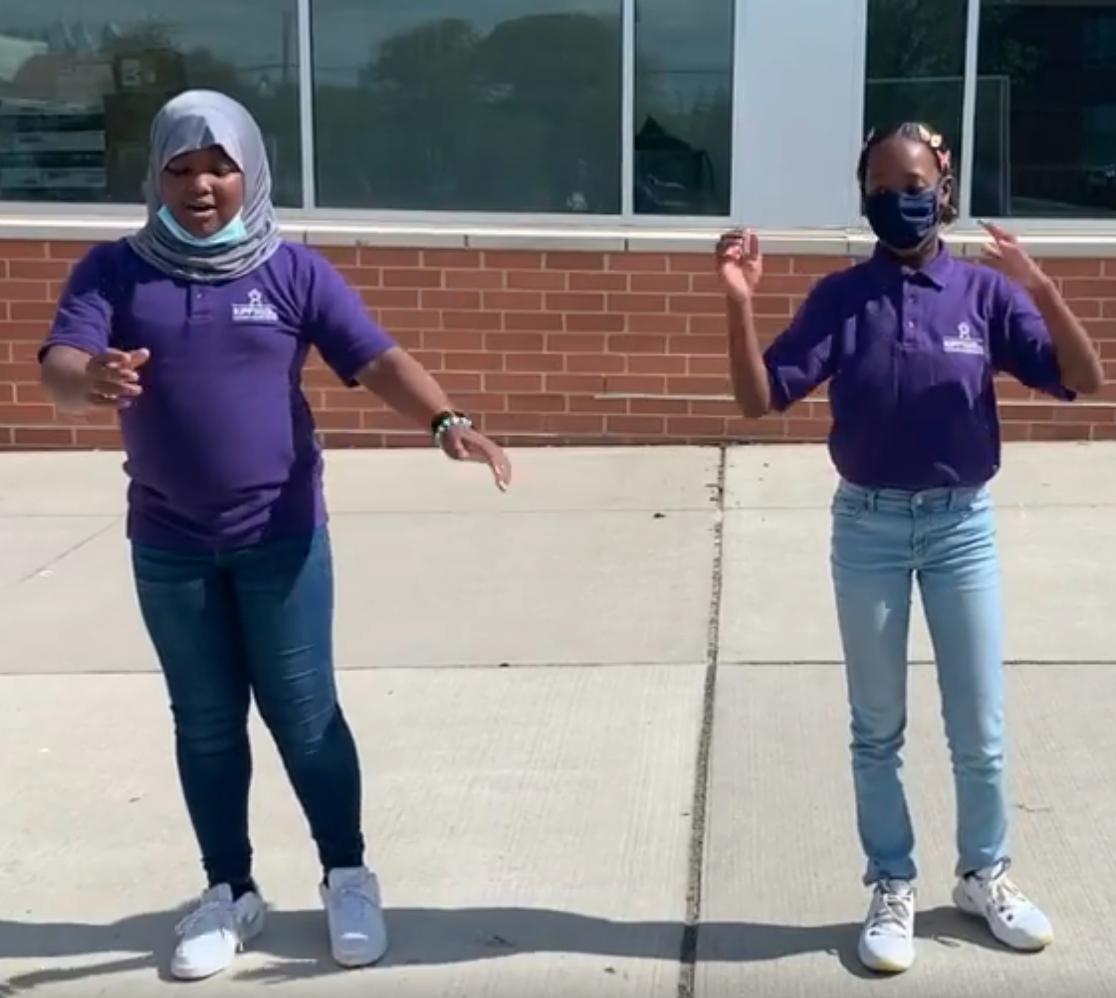 Time for recess! Love watching our students unwind and express their creativity. These KIPP Lanning Square Middle "Revolutionaries" are practicing their cheerleader moves! 📣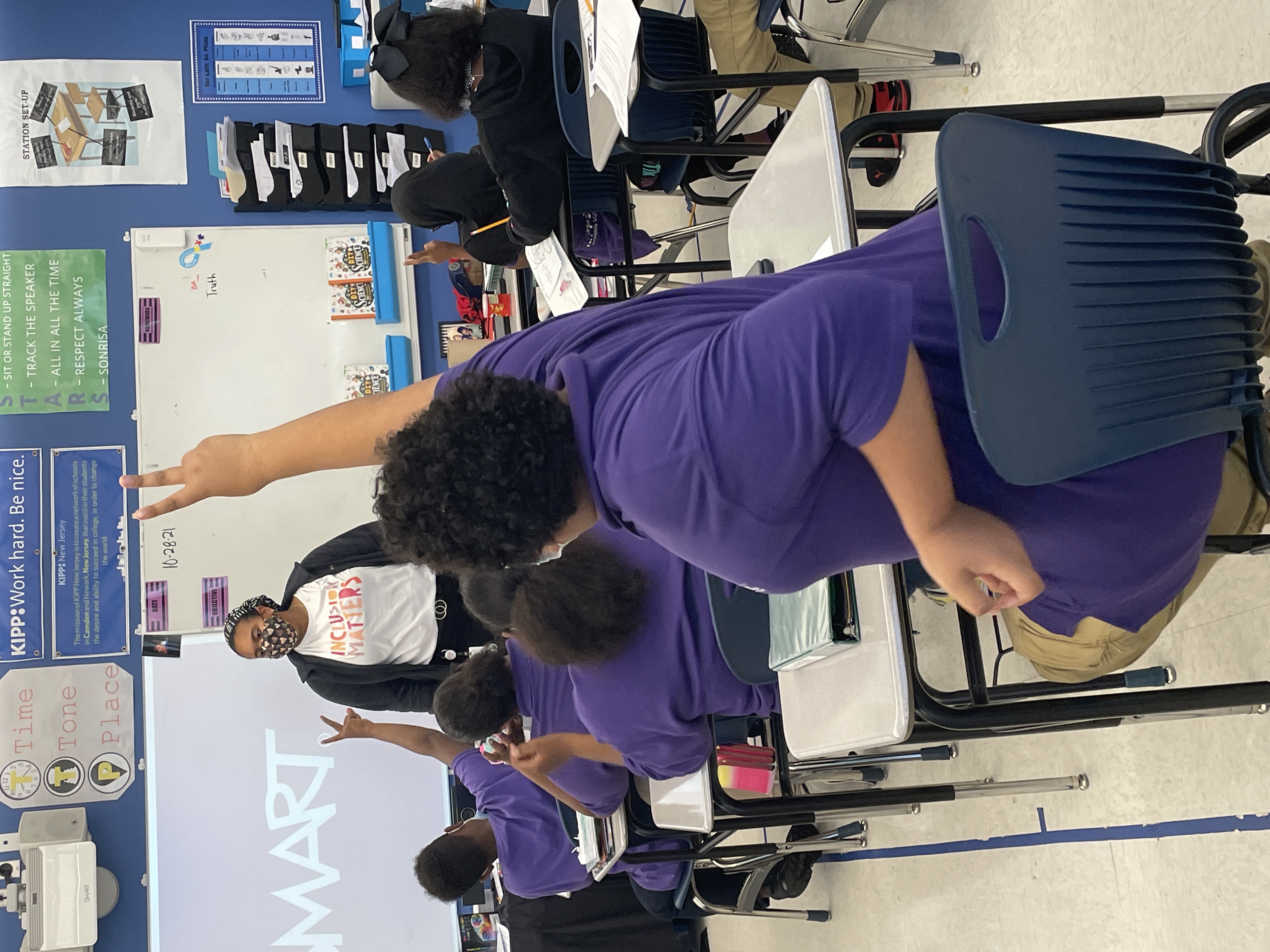 It's time to teach our students in the Liberty cohort! I get to take the lead for most of this class with our lesson on genetics. It's a great opportunity for me to practice classroom management and receive feedback on my teaching from Charlysse Graham and my coach, India Goode! Our goal is to make our science classroom a place where students collaborate and engage with each other's ideas.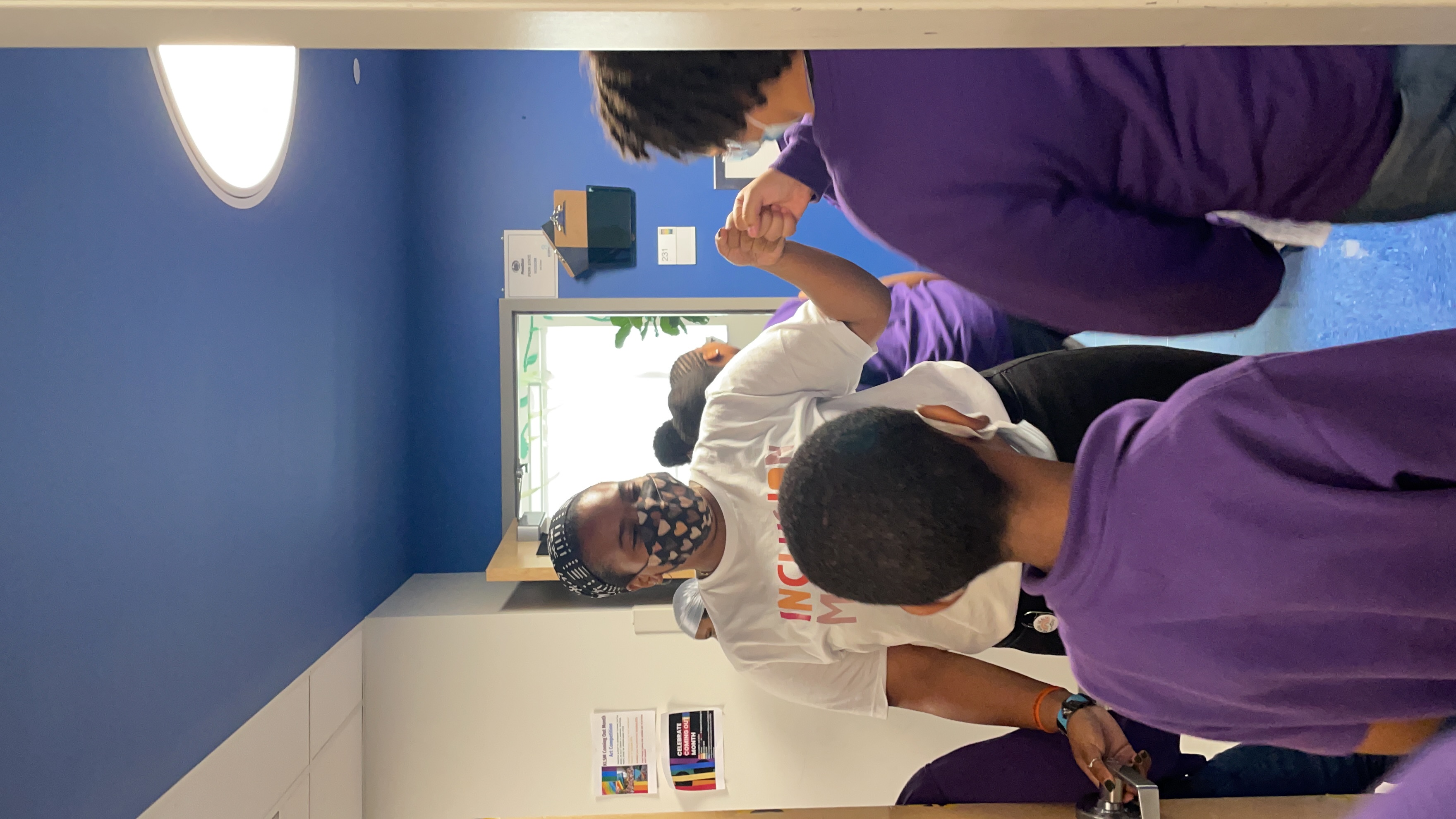 I say goodbye to our students during dismissal and make sure students who walk home get safely on their way. Then it's time for the teacher to become the student! I head home to work through my graduate coursework at Relay Graduate School of Education where I'm receiving my K-6th teaching certificate.
The following two tabs change content below.