When COVID-19 arrived in March of 2020, essential workers across the world had their personal and professional lives turned upside down as they navigated a new normal.
The same was true within our team and family in Newark. Below are some of the stories of our community's essential workers who have worked tirelessly during a pandemic to keep their families and communities safe and connected. We thank them—and the many more essential workers in our community—from the bottom of our hearts.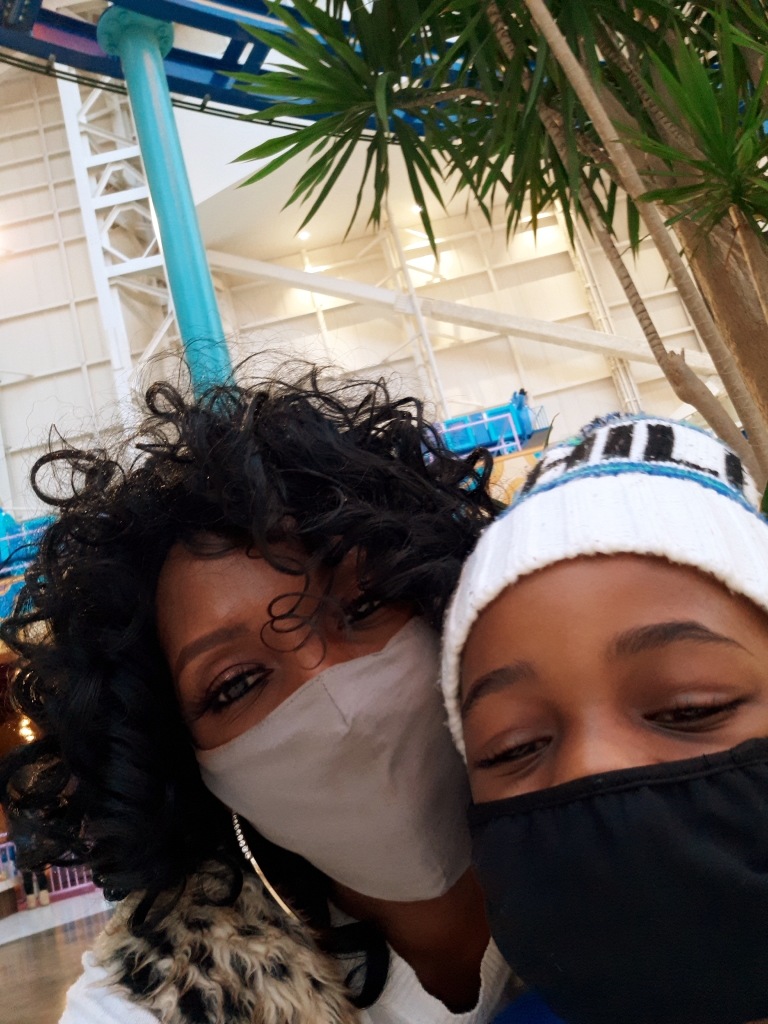 Meet Tahiyyah Greene
Since the start of the pandemic in March of 2020, KIPP Life Academy parent Tahiyyah Greene has been working at a breakneck pace. Greene and her colleagues provide telecommunications support to a large hospital in Bergen County, ensuring the doctors and hospital staff on the frontlines of the COVID-19 pandemic have the information they need to treat patients quickly and efficiently. "We haven't been able to take time off due to understaffing," said Greene. "While I don't directly care for patients, I make sure messages get to doctors so they can start providing care, and we also make sure emergency codes are transmitted throughout the hospital, " she added.
At home, Greene faced challenges as she juggled work and caring for her son, Dorian, a first grader. "He was really impacted when schools closed. He was heartbroken. He's young so he didn't understand why he couldn't be there," said Greene. While childcare was a challenge for her, over time, Greene found it helpful to introduce some structured fun into her family's day. "We've taken up painting, writing sessions, and doing movie nights, just to make the most of these times," said Greene.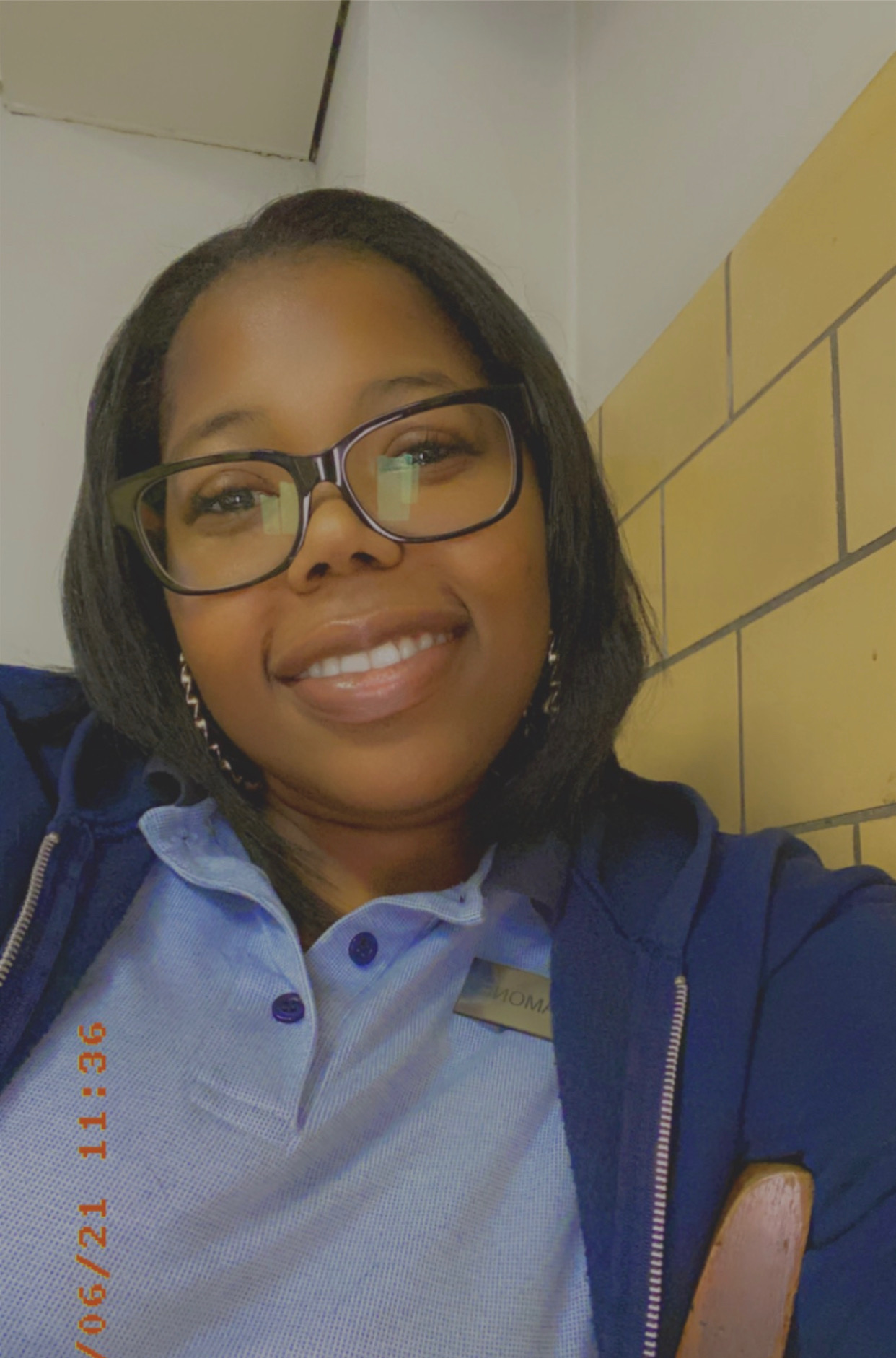 Meet Samone Lucas
Samone Lucas spent seven years as a postal carrier for the United States Postal Service, delivering mail to residents of West New York. But in April 2020, she was diagnosed with COVID-19 and developed symptoms that lasted for months. "I started to slowly feel better, but to this day, I still have trouble with smell. It makes cooking difficult!" said Lucas.
Today, Lucas continues to work for USPS in another critical position: processing and prioritizing mail delivery to West New York and Guttenburg in the distribution center. "We have to make sure people continue to receive essential supplies like water, toilet paper and medicine. I make sure that mail flagged as containing medicine gets to people as fast as possible," said Lucas, who has a son, Kaiden, a third grader at KIPP SPARK Academy and a daughter, Zaniya, a seventh grader at KIPP TEAM Academy. The family has struggled at times with virtual learning, particularly at the beginning of the pandemic. "This has been a challenging time for our children," said Ms. Lucas. "But we're committed to working with our schools to help them and communicate their needs to their teachers."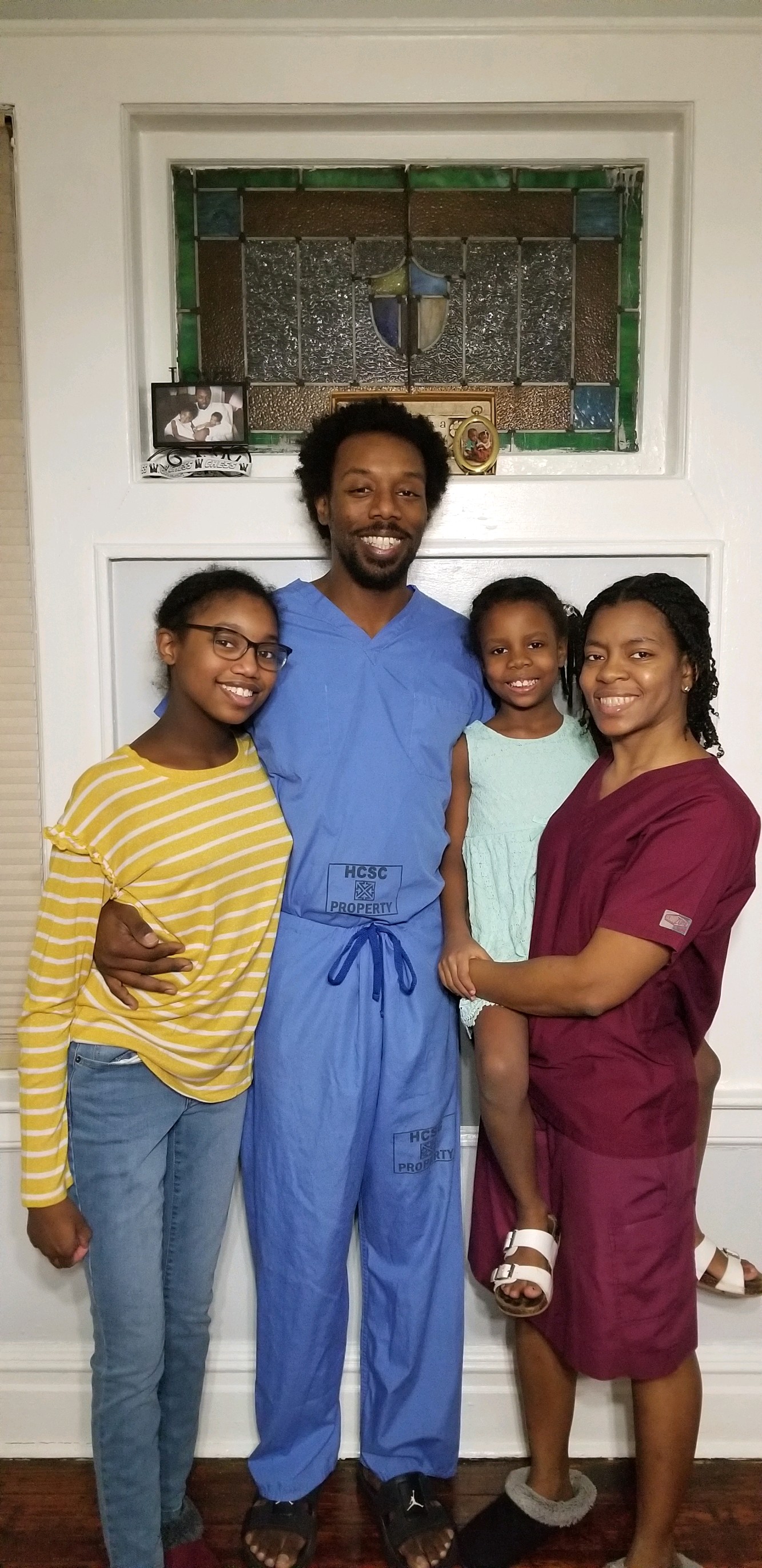 Meet Malik Kearney and Sady Ferguson
Malik Kearney and Sady Ferguson have had a busy year. As healthcare workers and KIPP Newark Community Prep and KIPP Life Academy parents, their jobs changed dramatically after March 2020. An operating room procurement coordinator, Kearney makes sure the operating room at Clara Maass Medical Center in Belleville, New Jersey stays stocked with the appropriate tools. "In my job, I have to rapidly prioritize to make sure our doctors and nurses have everything they need for a successful surgery. My role may be more behind-the-scenes, but it's rewarding," he said.
An ambulatory technician at University Hospital in Newark, Ferguson's work shifted in March 2020 as the podiatry clinic she supported directed patients to telehealth visits and rescheduled non-essential appointments. But the level of care she provided her patients didn't change. "I tell my doctors all the time that these patients are mine, too. I want them to have the best care possible," said Ferguson. Last year, on a Friday in mid-December, her boss reached out to her and two of her coworkers with a history-making request: The COVID-19 vaccine was coming in, and the team hired to distribute it wouldn't make it on time. Could they distribute it? The following Tuesday, Ferguson administered the first COVID-19 vaccine shot in the entire state of New Jersey!
Another behind-the-scenes hero in the Kearney-Ferguson household? Ferguson's mom, Peggy. "Grandma has made sure our children are able to take part in virtual learning every day. Plus, she's a chef—so our kids have been enjoying very fancy lunches!" said Ferguson.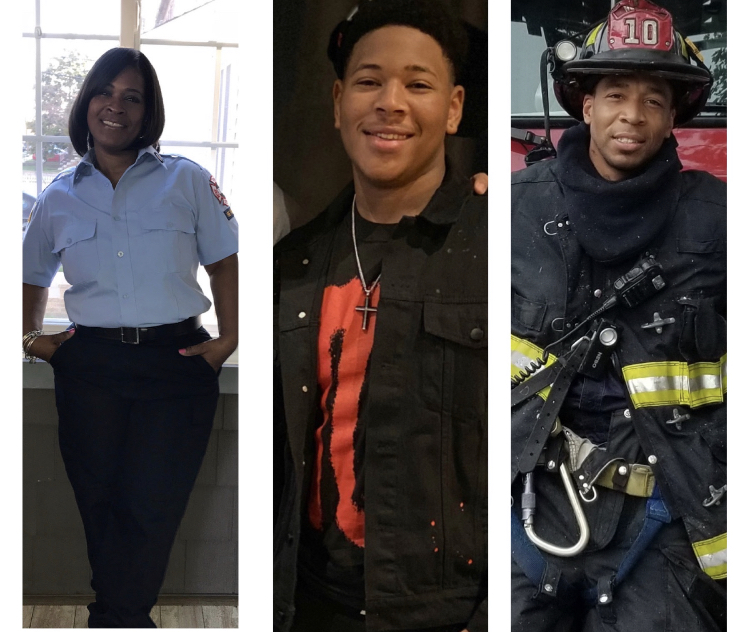 Meet Christopher Winbush
For KIPP Newark Lab parent Christopher Winbush, public safety runs in the family. His brother and wife both work for the Newark Fire Department, his sister is a Newark police officer, and his father is retired from firefighting after a 25-year tenure. "I started fire fighting because it was my calling. I really enjoy helping people and connecting with the community," said Winbush. But COVID-19 safety restrictions limited his department's ability to interact with the public, shutting down their usual firehouse tours and firehouse-sponsored surprise neighborhood cookouts. A member of Rescue 1, Winbush and his colleagues respond to emergencies ranging from collapsed structures to electrical fires, but during the first wave of cases, he also supported EMS as they treated COVID-19 patients during calls.
During COVID-19, Christopher's wife Yedda Mason-Winbush, a fire official, was busy ensuring buildings in Newark met revised, lower capacity restrictions, in addition to her usual critical responsibilities of inspecting buildings for fire safety compliance. The pair worked hard this school year to support their 10th grade son Jymirr's academic success during virtual learning. "I told my son 'we're going to have roads that are hard in life, but we're never going to quit.' When he goes to the next level in college, it will be up to him to be proactive and successful," said Winbush.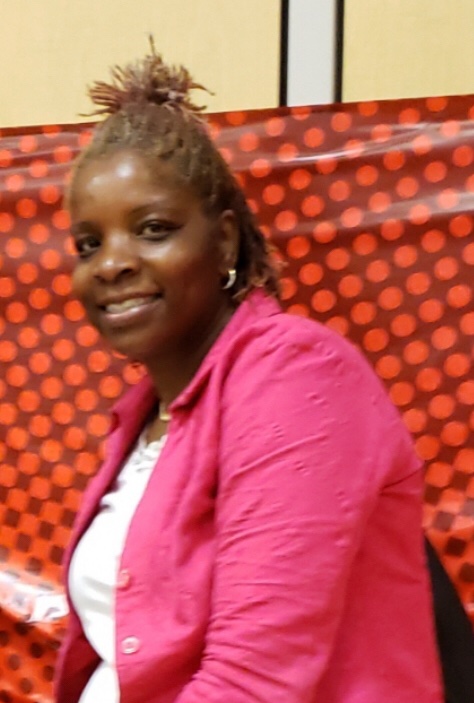 Meet Antoinette Holland
In her twentieth year with the Newark Police Department, KIPP THRIVE Academy parent Antoinette Holland works overnight shifts to investigate crimes like shootings and occasionally  patrols the streets of Newark to ensure residents' safety. "To do this work, you have to want to help people," said Holland.
During COVID-19, Holland has juggled a busy schedule, working overnight shifts and returning home in time to help her son log in to virtual learning. "For virtual learning, I had to rely on some friends and family to make sure he was successful. It was overwhelming at times," said Holland. Despite this, she finds her work in the community rewarding, especially this year. "It gives me a platform to speak to the young people I know about the importance of making good decisions," she said. 
The following two tabs change content below.