Moving to a higher grade level or a new school is an exciting time for your child and you, but it can also cause some anxiety. However, with the right tools and information, the transition can be a smooth one.
Middle School: Learning beyond academics
Students going from elementary to middle school are introduced to learning experiences designed to help them succeed in high school, college and beyond. And in our schools, students receive support beyond academics; they are taught to take on more responsibility and independence. They learn that making the right choices will bring them higher grades, stronger friendships, and a greater readiness for high school and careers. They also learn that making the wrong choices will result in consequences that may require additional support from caring KIPP staff.
KIPP Rise Academy student Jamel shares, "Don't follow the wrong path, it's the good path that will lead you towards more success. Remember that you are always a part of a team. It doesn't matter if you are from SPARK, Life, THRIVE, BOLD, Rise, Lanning Square, NCA or TEAM—we are all a family and always will be!"
Academically, middle school students at KIPP study the English Language Arts KIPP Wheatley and Eureka Math curricula from grades 5 through 8, while also receiving instruction in science and social studies. Students can expect anywhere from one to two hours of homework every night, including independent reading and reading from a class-assigned novel. It is critical for students to complete the homework and independent reading on a nightly basis in order to be prepared and successf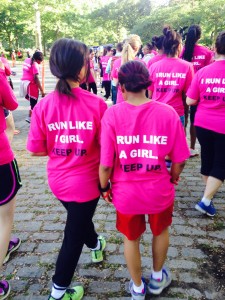 ul in school. Students who reach or surpass their goals, or show improvements in a specific subject area, are celebrated and cheered by teachers and school staff.
In addition to academics, it is important for your child to have a variety of extracurricular activities that facilitate growth outside the classroom, help them identify new interests, and forge their identities.
Extracurricular activities such as cross-country, flag football, basketball, and soccer help students continuously challenge themselves, try new sports, and learn important life lessons alongside their peers and teachers.
High School: A well-rounded educational experience and supported college launch
The beginning of high school can be overwhelming—it's a whole new environment, the building might be physically bigger than your child is used to, and your son or daughter has to get used to new teachers and academic demands. The transition into high school can also be filled with questions about how the school prepares students for college and careers. Many of the questions we receive from parents are about the availability of Advanced Placement (AP) and honors courses, the school's climate, tutoring support, safety, the student graduation and college acceptance rate, and the existence of a college-going culture. These questions are all important things to know when choosing a high school for your child.
It's a new experience that requires students, families, and school staff to work together as a team.
"You are your child's first teacher and you are their voice until they find their own," says KIPP NJ parent Shayvonne Anderson. "I truly believe that the more you are engaged in your child's education, the more they will be engaged. As a mom of seven, with two having ADHD, I definitely have had many challenges as my kids were moving up in school. All champions need a cheerleader and I am that for my children."
To truly enjoy the complete high school experience, students will often seek opportunities that appeal to their individual interests. This is why KIPP Newark Collegiate Academy (NCA), our first and currently only high school, offers a well-rounded program with athletics such as football, cheerleading, basketball, track and field, as well as a variety of clubs, like student government, drumline, choir, school newspaper, theater, and more. Students are encouraged to test their interests, take on leadership roles, learn the power of teamwork, and stretch themselves, as they work with their peers and teacher advisors.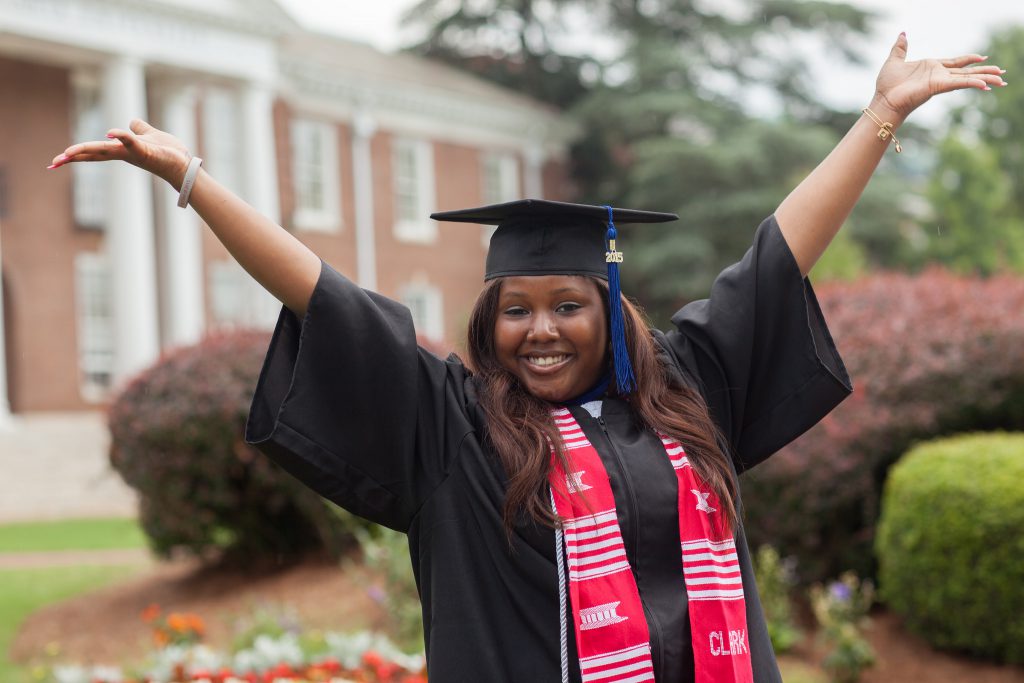 Speaking of the future, high school is also a time when students are expected to more seriously consider their college options and continue working towards their goals. KIPP supports students to and through college. Advisors start working with students early to arrange college visits. The school's college-going culture ensures that its students are equipped with the coursework and skills needed to succeed in college. Once in college, alumni have the support of KIPP Through College, including counselors who regularly meet students on campus and events for alumni.
"When it comes time to choose a college, match matters. Choosing the right school can make or break a student's chance of graduating," says Ilyan Nunez, KIPP Through College Director of College Placement. "Our counselors work closely with each family and look at a number of factors such as location, financial aid, academics, and campus size to identify the schools that will help your child fulfill his/her dreams."
Our Commitment
We are committed to meeting the needs of all students, and providing them with the quality instruction, activities, resources and support they need, so that they are successful throughout their academic journey—whether they're in elementary school, or transitioning to higher-grade levels.
Whether its fifth grade or ninth grade, starting a new school level means more choices and more freedom. With hard work, the right attitude, and support, every student has the opportunity to succeed.
How do you support your child at home through grade level transitions? Let us know in the comments below!
This article first appeared in the 2017 edition of the Team & Family Magazine.
The following two tabs change content below.
This is a guest post on the KIPP New Jersey Blog. More information about the author can be found in the title line or in the brief bio at the end of their guest post.
Latest posts by KIPP New Jersey Staff (see all)