Our alumni have big dreams, and they're making them a reality. These four young entrepreneurs represent only a fraction of our team and family who are making their mark by doing everything from selling custom-made hoodies to running their own makeup business.
They're bringing their creativity and genius to the world—and we're sharing their unique stories with you here.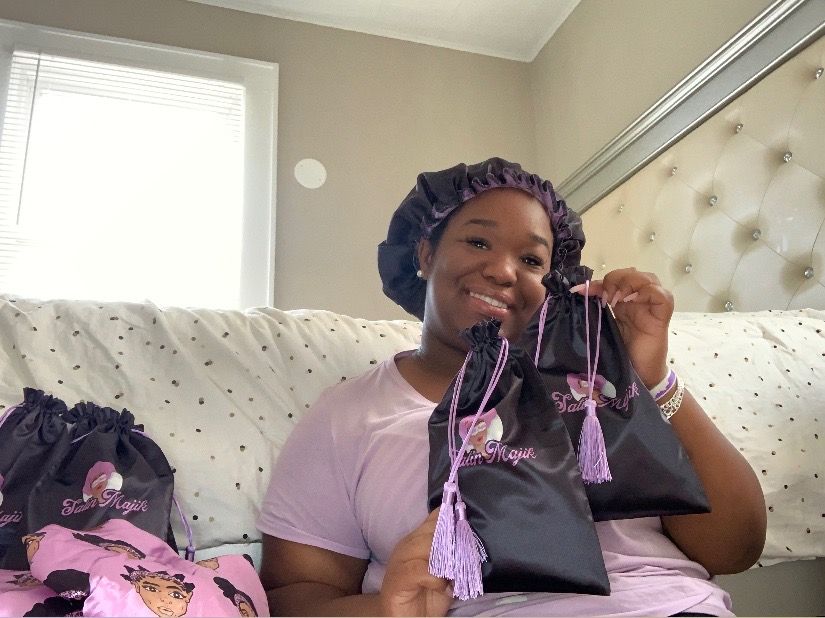 Entrepreneur: Emajanae Jackson
Business Name: Satin Majik
On Instagram: @satinmajik 
What inspired you to start your own business?
I wanted to start my own business selling hair bonnets for a long time. When we were in quarantine, I had more time on my hands, which encouraged me to get started on my line. Satin Majik started off as a satin hair bonnet line with a target audience of Black girls—though not limited to them. I sell bonnets for children and adults.
Tell us about your most memorable moment as a business owner.
When I first launched, I sold out in two days. This was a pretty big accomplishment. Something else that really stuck with me is when my younger cousin saw my children's bonnets, she immediately acknowledged the print on the bonnet and said, "the girls on the bonnet look like me." That was a proud moment for my business. 
Entrepreneur: Zahir Miller
Business Name: The Finesse Clothing
On Instagram:@finessethebrand
Website: https://finessethebrand.com 
What inspired you to start your own business?
My inspiration came in part from my parents. Growing up I saw how into fashion they were and that played a role in me starting Finesse. The company started off as me designing a hoodie for myself—I was never planning to sell anything.. But then I posted a picture of myself wearing my design on Instagram and people liked it and asked if I was selling them.  Eventually this led to me obtaining an LLC and website and the business grew from there. But to me, Finesse Clothing is much more than a clothing brand. I want to have an impact on people. I want to influence them to do more than what they think they can, whether that means to start a business, go to school, or any other goals they may have. 
Tell us about your most memorable moment with Finesse.
I was asked by one of my high school teachers from KIPP Newark Collegiate Academy, Mr. Brown, to come and speak to his class about entrepreneurship. I was able to share my own experiences and give some insight into the mindset and skills needed to be an entrepreneur. It was memorable because I realized that I could influence someone to take a leap of faith and step out of their comfort zone. My advice to them was that failure is something good and is a stepping stone to your success.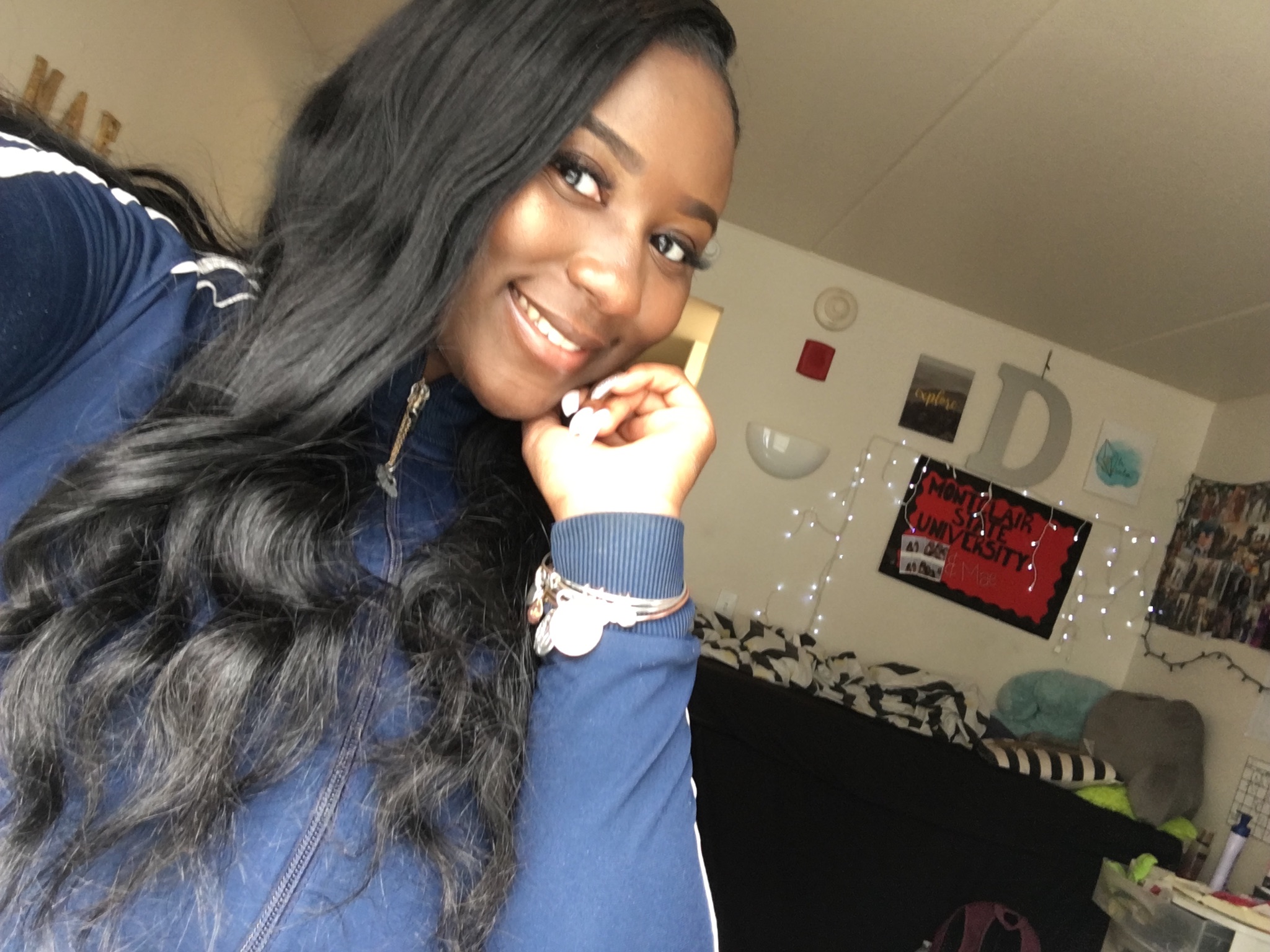 Entrepreneur: Mae-Emma Jones
Business Name: Lashed by Mae
On Instagram: @_lashedbymae
What inspired you to start Lashed by Mae?
I have always gotten my eyelashes done by someone else in the past, but eventually there I was encouraged by those around me to learn how to do them myself. Lashed by Mae started off as a side hustle. I plan on going to law school in the future, and I knew that once I was in law school, I couldn't be employed full-time, so this would give me an income on the side. 
Tell us about your most memorable moment as a business owner.
When I first started working for my clients, I was very nervous. But I was able to attain a skill I never had before I became a lash technician: patience! August of 2019 would have to be my most memorable moment. I had a lot of clients and I was able to see the ups and downs of owning a business. There came a time where my business took a hit because the majority of my clients are college students, and around that time they go back to school. 
Any advice for those who might follow in your footsteps?
I always tell aspiring entrepreneurs that it's important to have multiple streams of income—and there's always room for growth of your business. I tell them to never give up because you can always improve with time!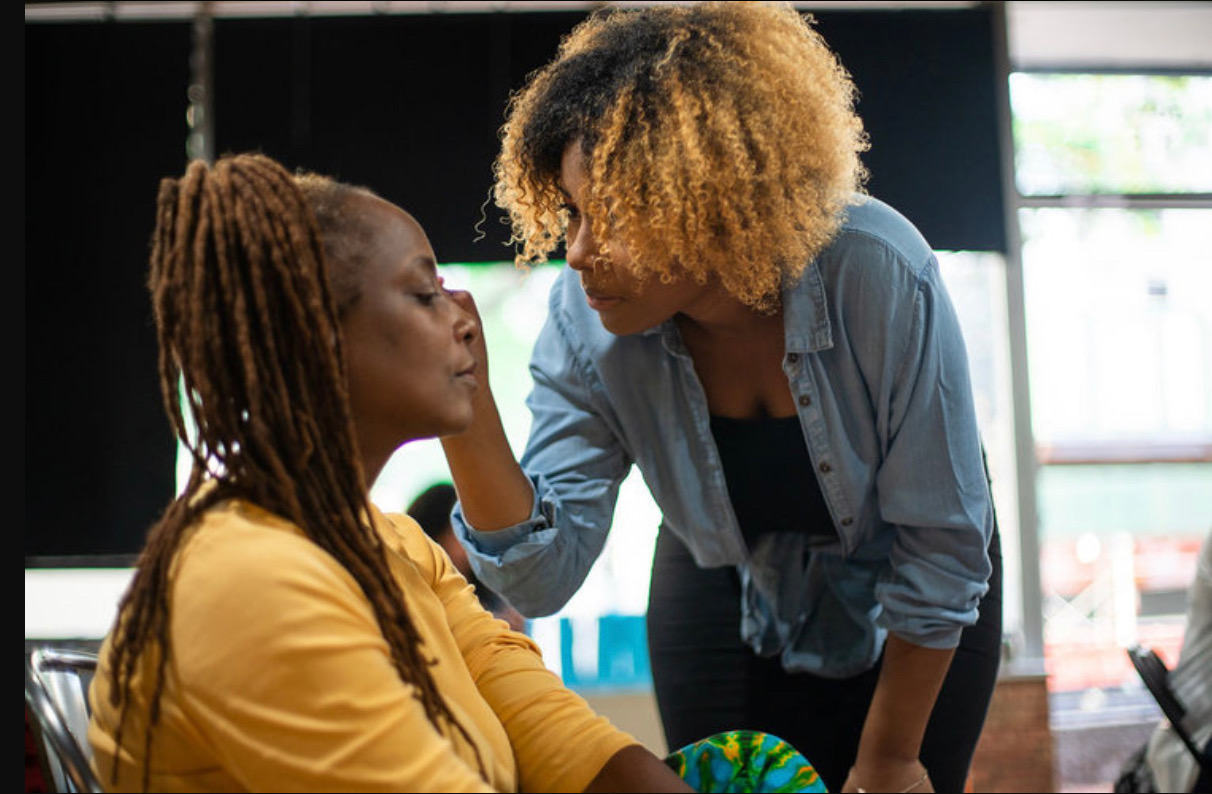 Business Owner: Shamiyah Jackson
Business name: Carefullly Crafted
On Instagram: @carefulllycrafted
What sparked your interest in the makeup industry and starting your own business?
When I was a freshman in high school, my mom didn't allow me to wear mascara or heavy makeup to school. One day that year, I stole her mascara before school and applied it anyway! But my mom also inspired me by teaching me how to do brows when I was a kid. Still, I never thought I would take a leap of faith and consider entering the makeup industry. I met a girl on campus at my college and she was passionate about doing her own makeup. She exposed me to a lot of different types of makeup that I didn't know existed. After that, I did makeup for fun. 
I realized in college that I wasn't really happy with my experience and decided to write down a list of things that made me happy. Makeup was on it. That's when I realized that I could pursue that full time. 
Tell us about a memorable moment you had as you started Carefullly Crafted?
Before I entered the industry full-time, I went to a networking event for people in different beauty-related industries. It was an amazing experience and I realized the power of networking when I met the organizer. We talked about makeup and later she reached out and asked if I would give a makeup tutorial to people in her company who were interested. It went really well and was a highlight because I never thought I'd be able to teach a group full of women about makeup.   
What's your advice for aspiring entrepreneurs?
Be patient! That's so important right now. It's not a fast-acceleration business, you're not going to be great overnight. You have to be patient and work at it. I'm still mastering the perfect eyeliner look! Also, we had no idea that COVID-19 would hit. I think it made me more patient and it made me realize that I need to have other streams of income. I would also encourage people to have their own unique style. You can look at others for inspiration, but people will come to you because you're your own person with your own style. 
The following two tabs change content below.