When COVID-19 arrived in March of 2020, essential workers across the world had their personal and professional lives turned upside down as they navigated a new normal.
The same was true within our team and family in Camden. Below are a few of the stories of our community's essential workers who have worked tirelessly during a pandemic to keep their families and communities safe and connected. We thank them—and the many more essential workers in our community—from the bottom of our hearts.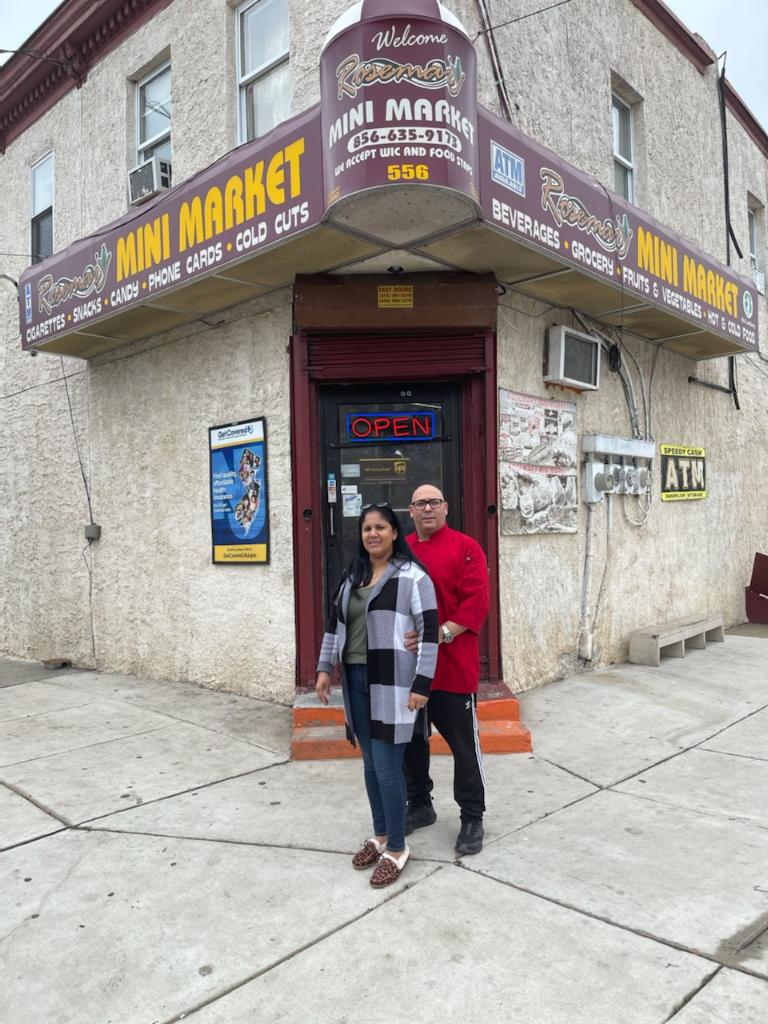 Meet The Galvan Family
Dulce and Daniel Galvan have sold customers deli sandwiches, groceries and household supplies in Camden since they opened Rosemary's Mini Market on South 6th Street in 2001. But when COVID-19 arrived in March 2020, the pair contemplated shutting their doors to protect their health. Their customers changed the Galvan's minds. "People approached us and said 'please don't close.' There were people who had no food and didn't keep groceries in the house," said Ms. Galvan. 
The couple had to be creative as they navigated a shortage of products like deli meat from their suppliers, but Rosemary's kept their loyal customers and were one of the few stores in the area to stay open. "Some people would ask us for food," said Ms. Galvan. "Nobody leaves here hungry, if we can help it," she added. 
Through it all, her family navigated remote learning at KIPP Lanning Square Middle School with sixth and seventh grade sons, Daviel and Derrick. "It's been hard at times, keeping up with working in our store and making sure they're logged in every day for virtual learning," said Ms, Galvan. But she is grateful to her children's teachers. "I can call their teachers anytime, and we've been working with them as a team," she said.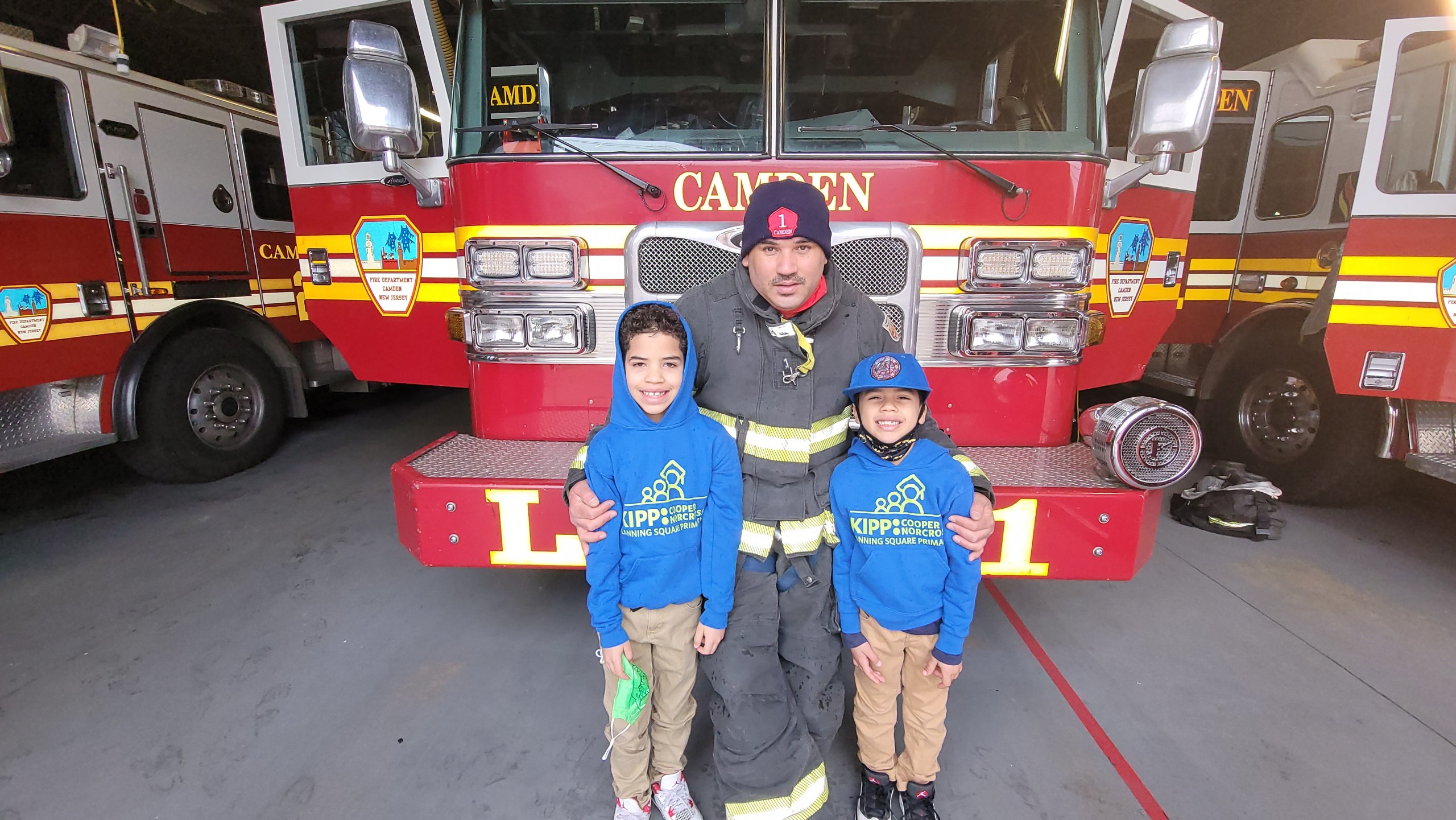 Meet Jacob Martinez
There are many dedicated firefighters in the city of Camden, but you might be hard-pressed to find one as patient as Jacob Martinez. A lifelong Camden resident, Martinez passed the test to become a firefighter at eighteen, but city budget cuts put his career on hold. Martinez opened a pest control company but kept his dream of firefighting alive, taking the qualifying exam every few years. Fourteen years later, they offered him the job. 
"I've always been interested in firefighting, and I've always wanted to serve the people of Camden. You have to be selfless," said Martinez. "Every call is important. We've been busy, but we're continuing to serve the community during a difficult time," he said.
The father of first and third grade boys who attend KIPP Lanning Square Primary, Martinez says that virtual learning has had its challenges for his family, but his children have adapted well. "You gotta roll with the punches these days," said Martinez. "During this time, I appreciate my children's teachers. They bring so much energy to the classroom. You need energetic people in a moment like this," he added.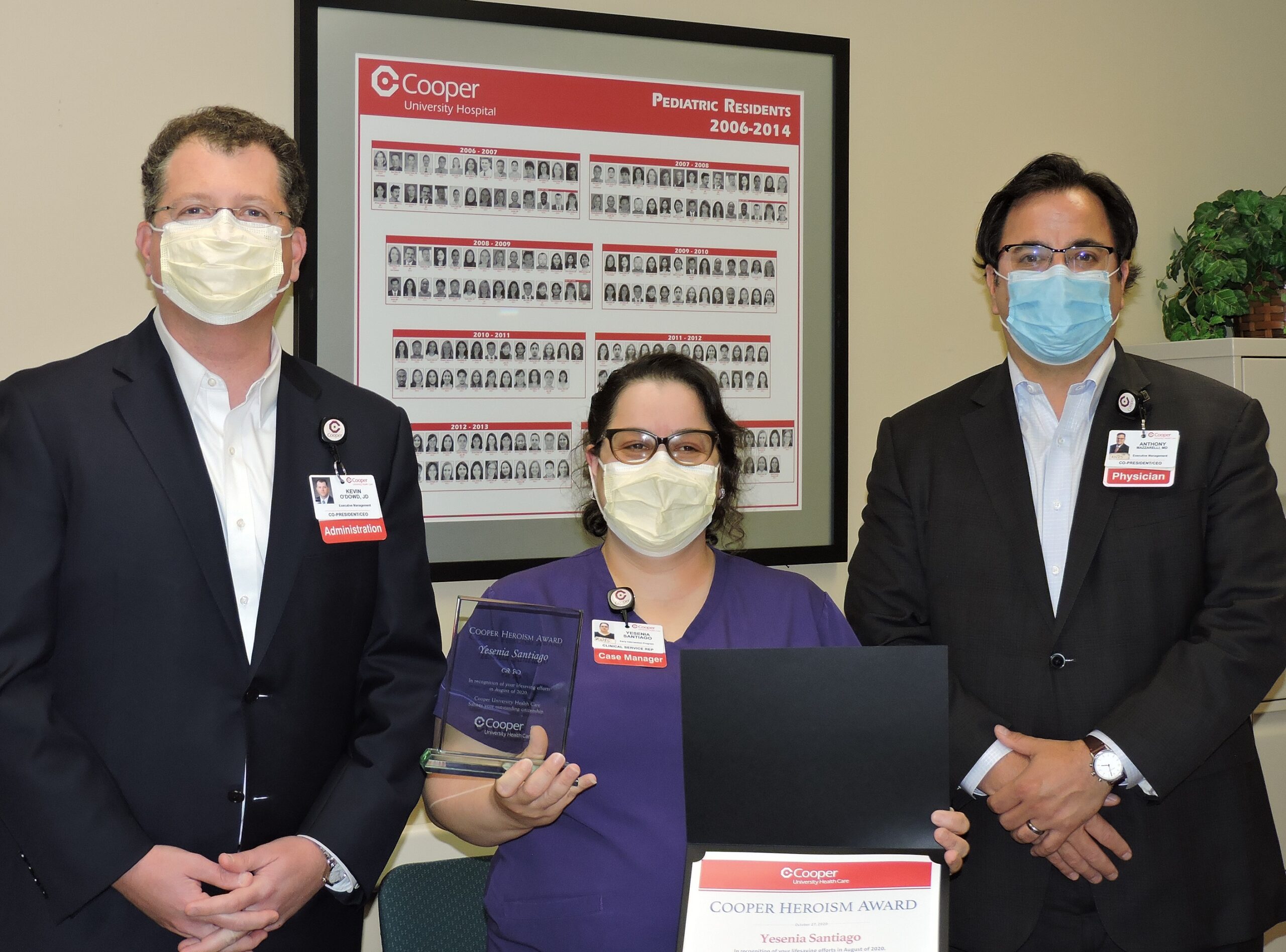 Meet Yesenia Santiago
For the past twenty-five years, Yesenia Santiago has worked to provide exceptional care for patients at Cooper University Hospital. Currently, she's a health coach at the hospital's Infectious Disease department and previously worked for the Early Intervention Program. In both roles, Santiago's work ensures patients' medical and non-medical needs (like access to housing) are met. "We treat patients with any type of infectious disease, from HIV to MERSA. Since COVID-19 arrived, we've been extremely busy treating patients," said Santiago, who has worked in the often understaffed office continuously since March 2020. "I love what I do. And now, we're helping our patients get vaccinated, which is rewarding," she added. 
Her son, a ninth grade student at KIPP High School, is looking forward to returning to in-person school in the near future. "It's been hard for our family, but I'm hopeful that the vaccine will make things safer for everyone," said Santiago.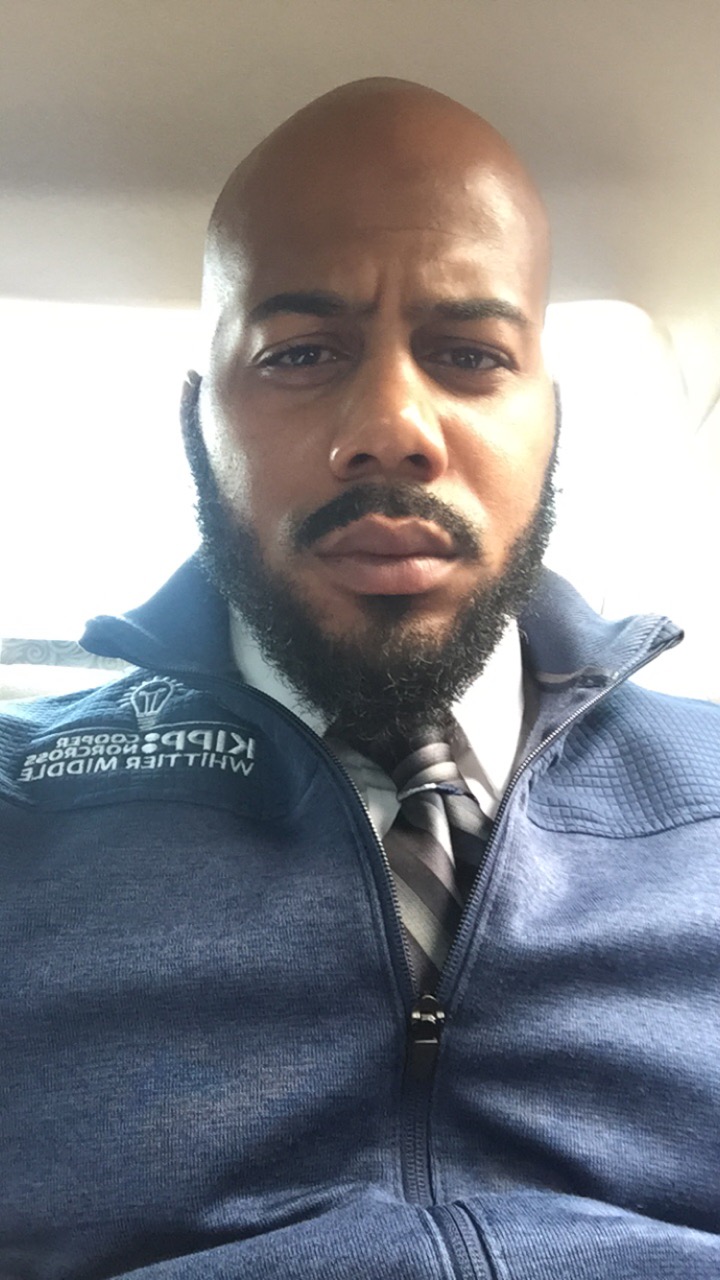 Meet Khalid Ways
A highlight of Khalid Ways' role as an Assistant Dean at KIPP Whittier Academy is building relationships with students, one of whom is his son, sixth grader Davion Ross-Ways. Pre-COVID, the Whittier approach to relationship-building was exemplified by the mantra, "reaching every mind every day." But when the virus prevented the daily, in-person interactions that are critical to supporting students and caused attendance drop, Ways and his team soon realized they would need to revise this mantra. "Our new core value became 'doing whatever it takes to support our families,'" said Ways. "I asked myself  'what does that look like?' and 'how can I make sure families feel seen and heard?'" he added. 
For Ways, the answers included socially-distanced, outdoor visits to chat with students, dropping off computers or chargers for families experiencing technical difficulties that interfered with virtual learning, and connecting virtually with students as much as possible about their wellbeing. The approach paid off. "Today, I know every kid in and out. I can tell when they're worried or stressed, and I can help them access support in our community," he said. 
Ways and his wife have worked hard to ensure some sense of normalcy for Davion, who has managed to stay on-track academically. "My wife and I have had a lot of conversations about how you can only worry about what you can change. He's applied that attitude," said Ways. "We're taking things one day at a time, and we can't wait to create a greater sense of normalcy for our kids as things get safer," he added.
The following two tabs change content below.