"Gaudi started building La Sagrada Familia in Barcelona in the 1880s. By the time he died in 1926, the cathedral was nowhere finished. For many years it went untouched, until funds poured in to complete it. Today, the Cathedral is still a work in progress, constantly improving in its beauty–but it's not finished yet. 

One of the many reasons I do this work is because I see it almost as if I'm one of the builders helping to construct this magnificent cathedral. We may not finish this incredible work in my lifetime. But I appreciate being a part of something so grand and meaningful that it is much bigger than just being about my life work. I get to contribute to our kids' education, something that, if built correctly, will profoundly change the world to be more just and more equitable and more beautiful."
These words were written by KIPP Newark Collegiate Academy Assistant School Leader Jeff Fleming, during our second annual Heartbeat Summit in Atlantic City, NJ. Together, over 900 educators and staff from Newark, Camden, and Miami spent two days reflecting on the heartbeat values that drive our work, while connecting with one another through activities like a morning run, Family Feud, yoga, and a great party! 
From interactive professional development sessions, to student-led discussions, our teachers focused on doubling down on classroom engagement as next year's academic priority–and the importance of educating all children, even when the work (like the Sagrada Familia) never feels finished.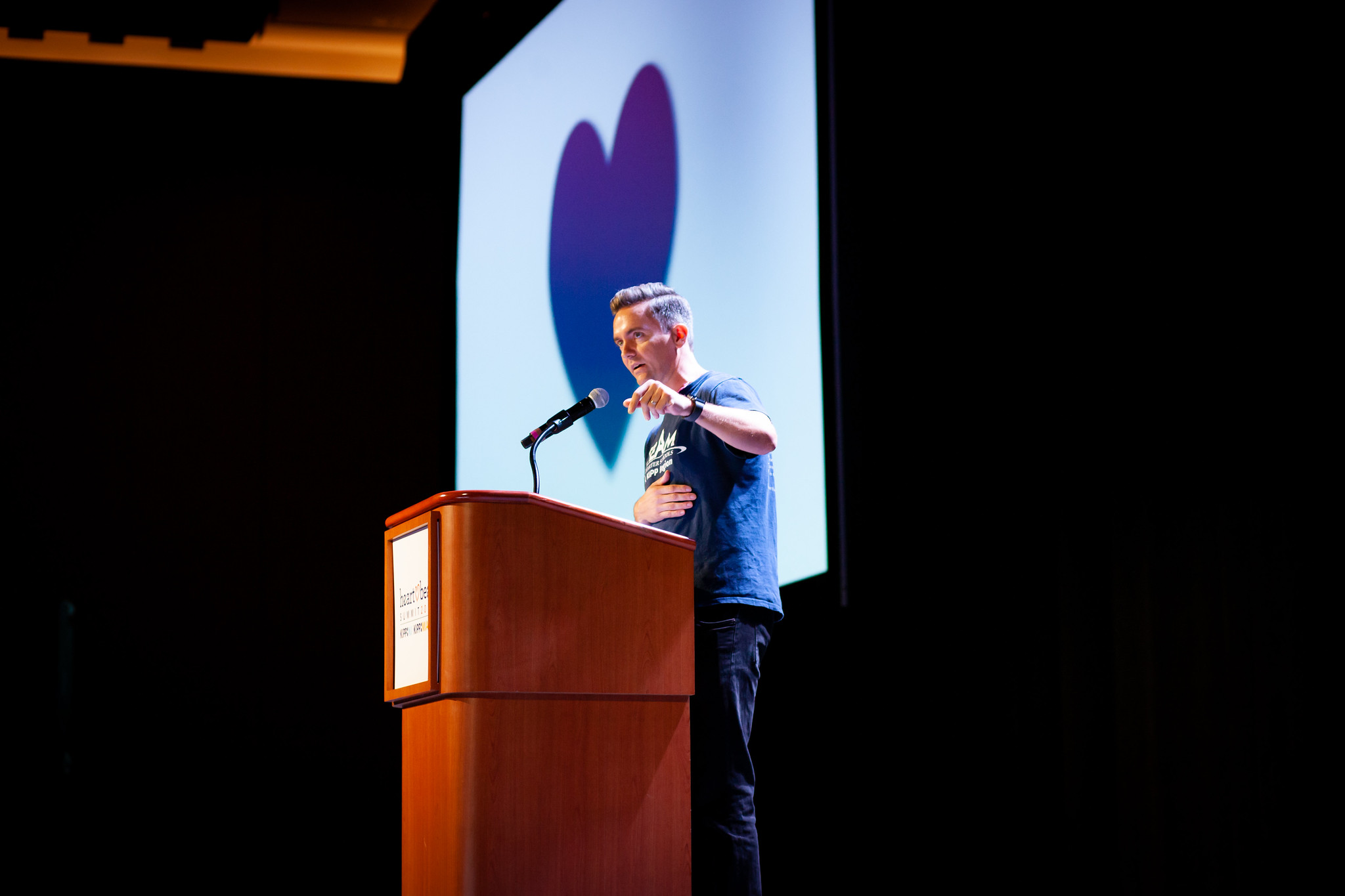 "If we wanted easy, there's lots of easier jobs we could have taken."
Heartbeat Summit 2019 kicked off on day one with a speech from KIPP New Jersey and Miami CEO Ryan Hill that reminded us of one core heartbeat value: that promises to children are sacred. Recently, Hill was asked by a reporter why KIPP NJ 'backfills,' admitting new students mid-year, when so many other charter networks don't. "Doesn't that make it harder to do your job?" the reporter asked. Hill's reply was simple. "That's our job. Our job is a lot more than just getting high test scores at the end of each year. And if we wanted easy, there's lots of easier jobs we could have taken. But educational inequity was built and reinforced systematically over 200 years. We didn't think dismantling it would be easy," he said. 
Next, our opening session flipped the script and brought to life next year's academic priority of student engagement. Middle schoolers from KIPP TEAM Academy and KIPP Rise Academy showed what happens when students are engaged as leaders: They ran a 45 minute text-based discussion with 950 adults on whether the usage of the N word in books like To Kill a Mockingbird was appropriate. Is it acceptable to use this word today in music, conversation, or literature? The answers to these questions prompted a passionate and sometimes heated discussion of the modern implications of this word, in the context of its brutal past. Throughout, our student discussion leaders moved the conversation forward with tact and diplomacy–showing what's possible when children take ownership of a challenge.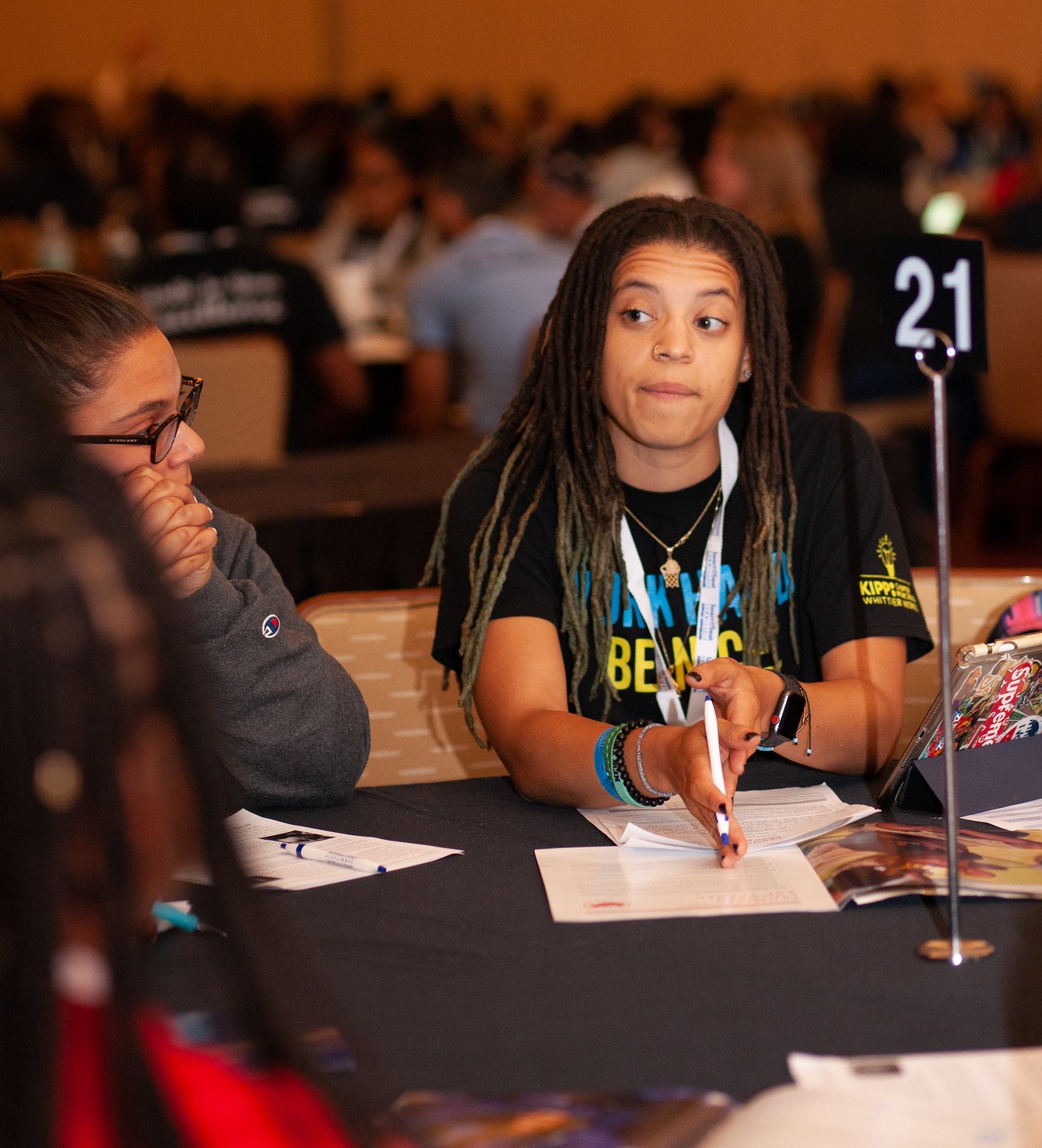 "Kids don't just want to be in the room, kids want a say in what's going on."
These words were how Mark Joseph's framed his session, "How to Talk So Kids Will Listen and Listen So Kids Will Talk," which offered practical, hands-on advice for how to facilitate fruitful conversations with children, especially those that struggle with their behavior. The session had teachers engage in role play conversations, with one playing a challenging student and the other taking on the role of a teacher trying to engage that student in productive conversation. The result was many 'light bulb' moments for educators in how to speak with children in a way that changed their perspective and offered them a way forward.
These light bulb moments continued throughout many sessions — including one with KIPP Seek Academy science teachers Jane Chavez and Julio Martinez, who had teachers design and construct pom pom launchers using each piece of a defined set of materials. "We want our educators to take this activity and the mindset it produced back to their classrooms to help our students become problem solvers and thinkers," said Chavez.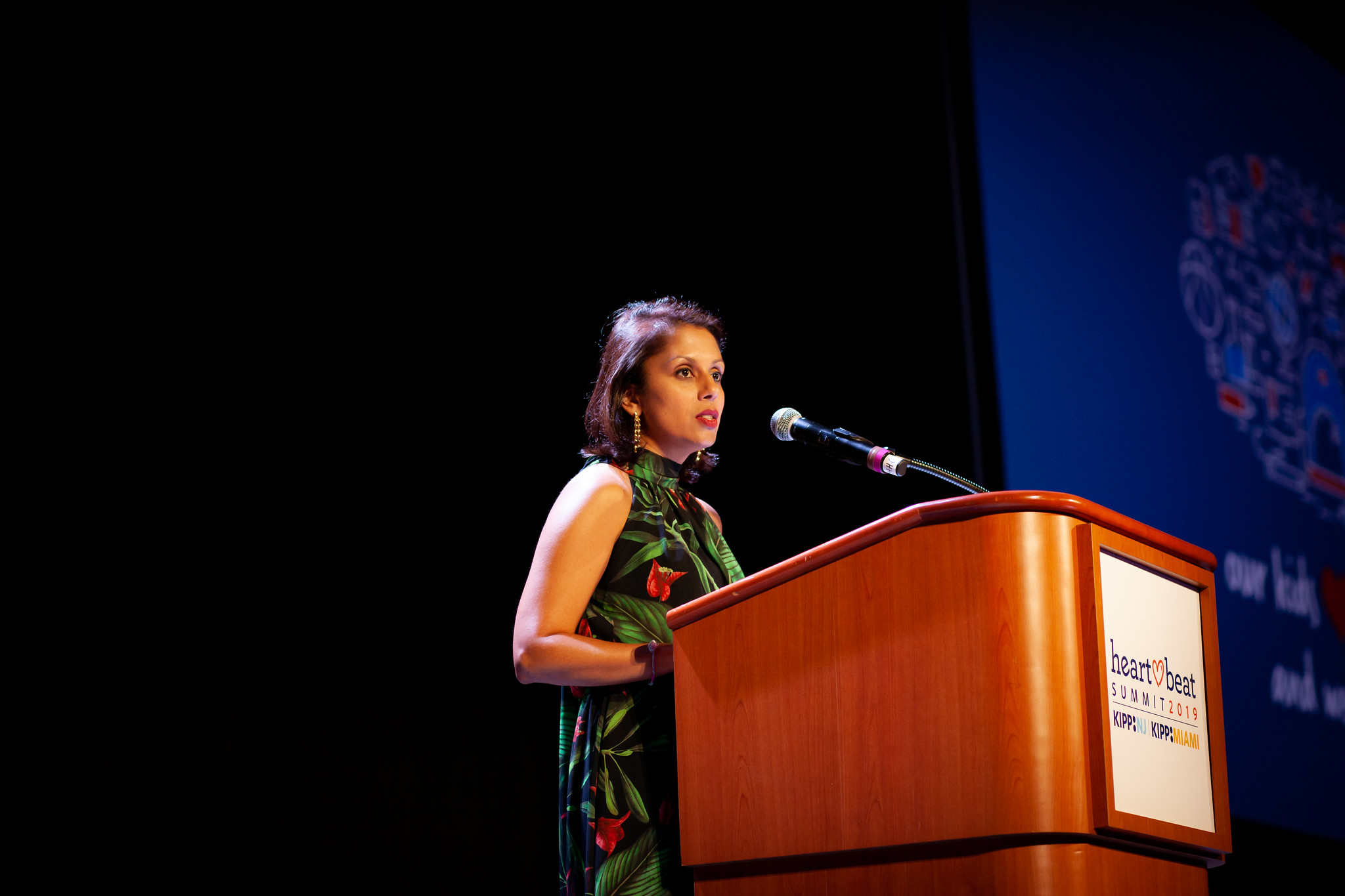 "What this is really about is civic engagement, social engagement, community engagement, family engagement." 
The closing session, featuring these words from KIPP NJ and Miami Chief Academic Officer Sarba Aguda. "This year is all about engaging our kids in learning," said Aguda. "What this is really about is civic engagement, social engagement, community engagement, family engagement — all the different spaces in our world where there are problems to be solved and an urgent need for our kids to ask the curious questions, the curious questions that become the seeds of change," she added.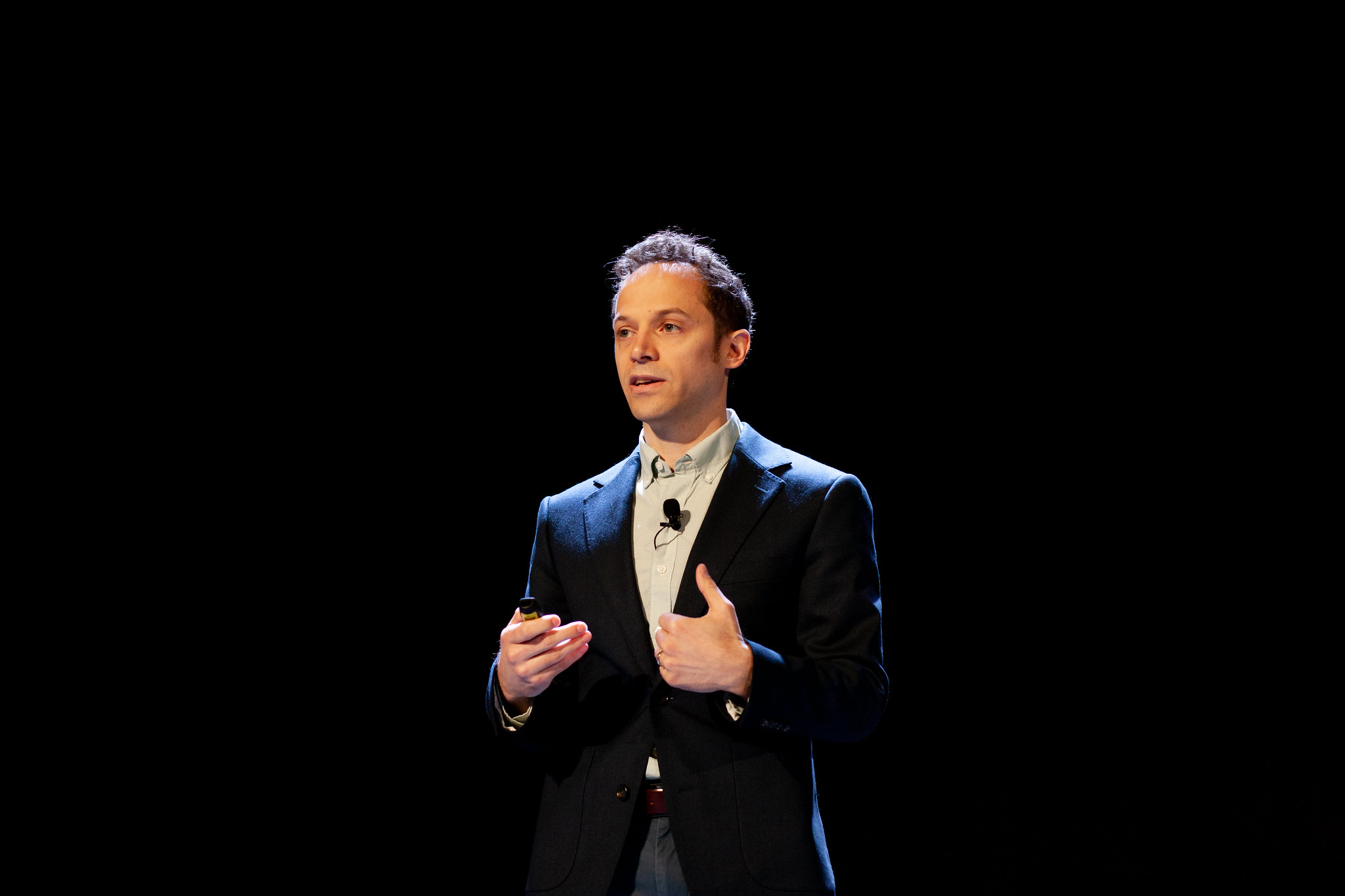 Next up was celebrated keynote speaker David Epstein, a New York Times bestselling author of several books about the science behind success. Epstein outlined the divergent paths to success taken by Tiger Woods (who specialized in golf at an extremely young age) and Roger Federer (who played several different sports before settling on tennis). The lesson for our teachers? Young people might take a longer pathway to their ultimate career, but that allows them to bring more to the table when they find their true passion. "When you get people in the right field, they will show grit even if they haven't before," said Epstein, in an interview with Drew Martin, KIPP Camden's Executive Director.
The Heartbeat Summit concluded on a high note, with step team Ladies and Gentlemen of Distinction from KIPP Whittier Middle School lighting up the auditorium with their up-tempo performance. We can't wait to see how the learning that began at Heartbeat Summit 2019 will impact our students this year!
Check out photos from our 2019 Heartbeat Summit here.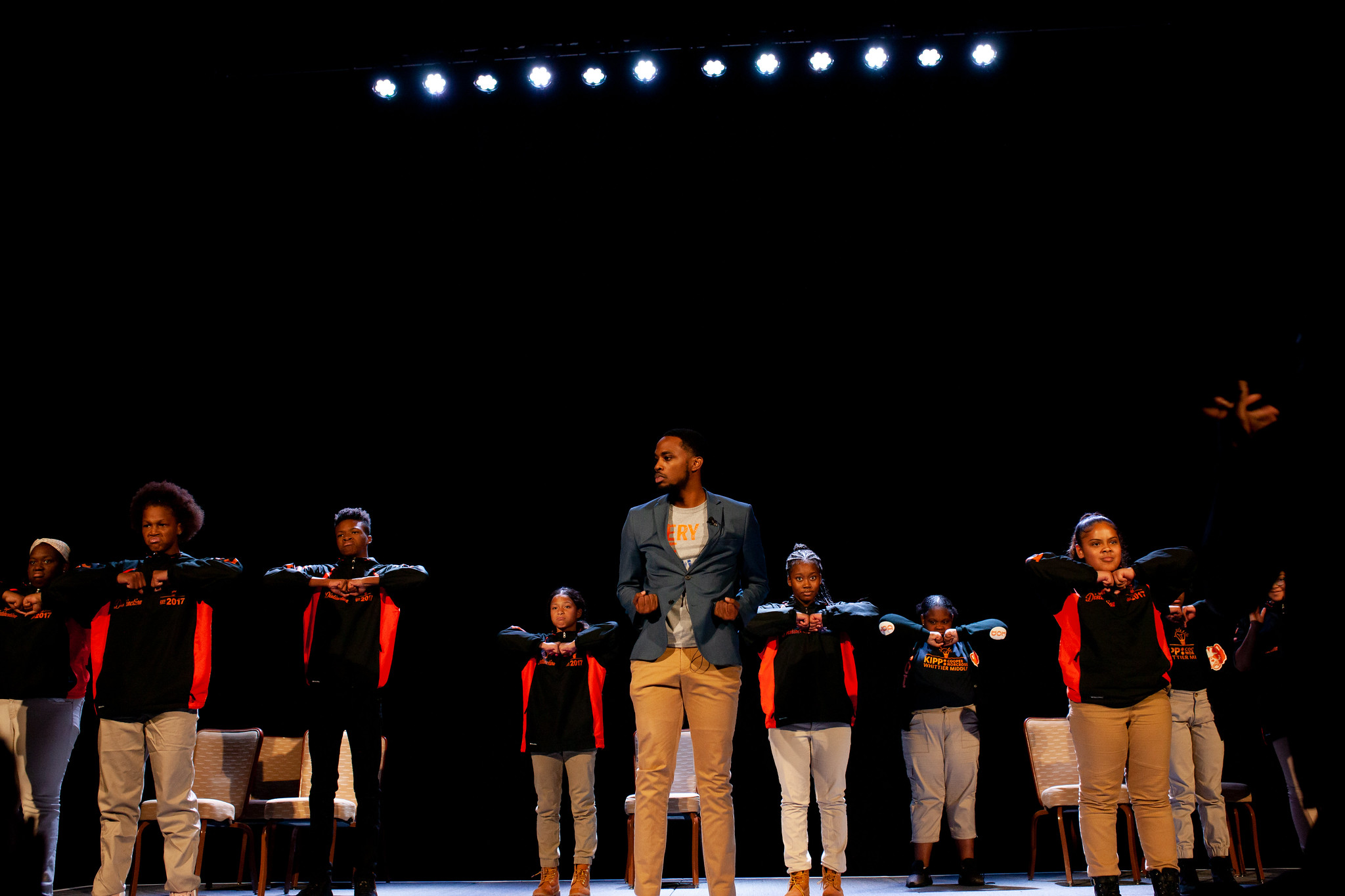 The following two tabs change content below.